'I don't think Neymar would go to Real Madrid'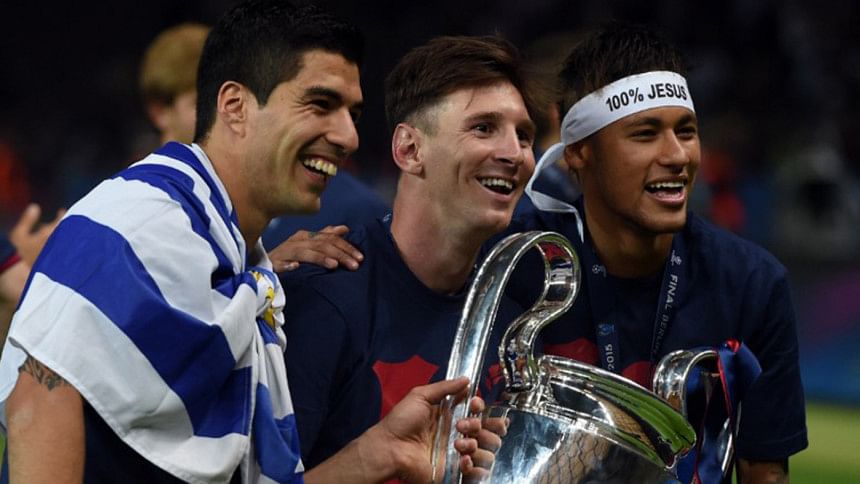 Barcelona's star strike Luis Suarez opened up regarding Neymar's move to PSG and suggested that he does not think that Neymar would move to Real Madrid.
The Uruguayan was present at the unveiling of an Adidas store in Barcelona and spoke regarding various issues.
Asked about Neymar's PSG move, Suarez insisted that Neymar thought his decision through and it was a decision that the Brazilian took with his family.
"Neymar is a mature person who was fully aware of the decision he made. Surely he made it with a lot of pain because he was happy here. But, we all have to accept that he was thinking of other challenges and that he wanted to take them on."
"It was an understandable decision that he took with his family. There is no reproach, but admiration and love for everything that he gave the club and the relationship we had throughout those years."
Barca's arch rivals Real Madrid have always been interested in the Brazilian star even before he moved to Barcelona back in 2013. Neymar is a very marketable star and coupled with his dazzling skill sets is a player who Real Madrid would love to have. However, Suarez does not see the Brazilian plying his trade at Real Madrid simply because of his admiration for Barca.
"Honestly, I don't see it," Suarez said. "I know what Neymar is like and the admiration he had for Barcelona and his teammates. I don't see him now going to play for Real Madrid."
Asked if he turned mediator between Neymar and his Uruguyan teammate Edinson Cavani, Suarez said that he kept away from that sort of things.
Not at all, I was totally away from it all. That's not something I would do."