Griezmann deserved Best Player award: Ronaldo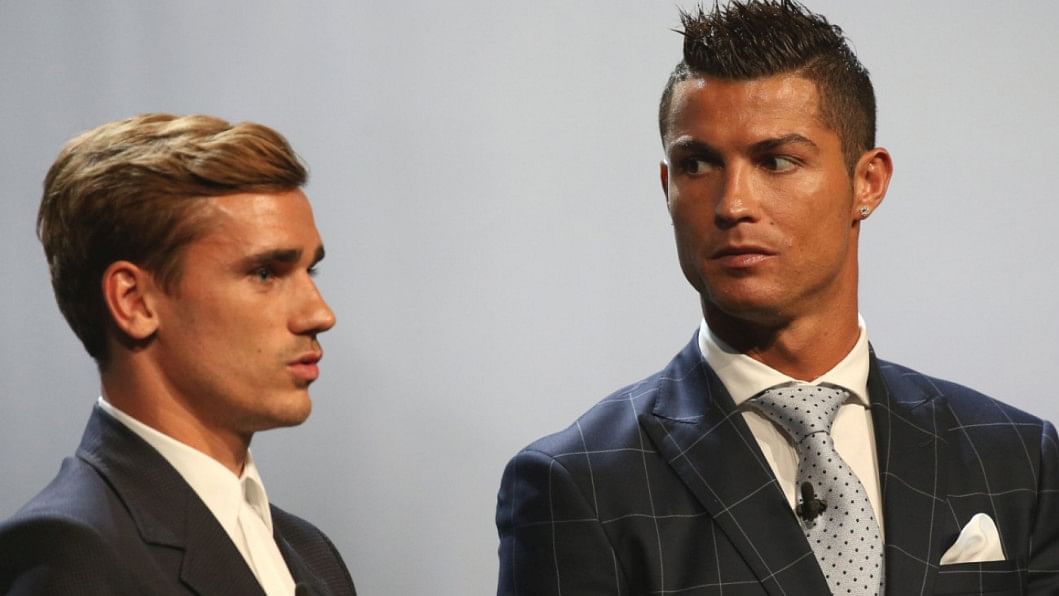 Antoine Griezmann deserved to be named UEFA's Best Player in Europe, according to Cristiano Ronaldo.
Ronaldo picked up the gong after leading his country to their first-ever European Championship title and winning the Champions League with Real Madrid.
The Portugal captain got the better of France star Griezmann in both finals before trumping the 25-year-old at the award ceremony in Monaco on Thursday, but believes his Atletico Madrid rival would have been a worthy winner.
"As I said on the stage, he [Griezmann] deserved to win this trophy," Ronaldo told the media after collecting his prize. "He lost two finals so it was unlucky for him but I think he's a fantastic player, he's a good boy, he's my neighbour - he lives next to me - and he deserved it.
"But he will win for sure one day - I hope so."
Ronaldo, who has scored 32 goals for Madrid in 2016, is also hoping to collect his fourth Ballon d'Or but refused to take all the credit without thanking his team-mates.
"I hope to win the Ballon d'Or but let me enjoy first this trophy. It's amazing. I wish to win tonight and I'm so proud. I have to thank you to my team mates - Real Madrid and national - because they helped me a lot to win these trophies.
Asked if last season was his most successful, Ronaldo said: "In terms of collective, probably yes. We won two amazing trophies. I can say yes. In terms of the collective, yes."
As well as Borussia Dortmund and Legia Warsaw, Real Madrid were drawn against Sporting, the club at which Ronaldo started his career, in the Champions League group stage and the 32-year-old is looking forward to an emotional return when the two clubs meet.
"It's going to be special," he said. "It's the club that I started to play football and will be a very emotional moment when I'm gonna play against them.
"But it's good, I am happy we are in the same group."