Maradona slates Messi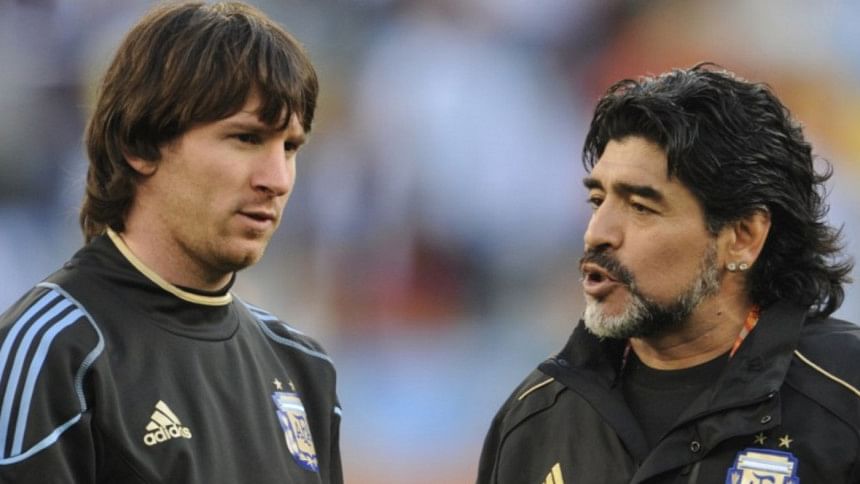 Argentina great Diego Maradona has criticised Lionel Messi, suggesting that the Barcelona star's retirement from international football, and subsequent change of heart, was "staged".
"I don't know whether this was staged to make us understand that he'd lost three finals, but we never lost by big margins," said Maradona to radio station La Red.
Messi announced his retirement from international football after Argentina lost the Copa America final to Chile on penalties in June, with the Barcelona forward crucially missing in the shoot-out.
"This is the end for me with the national team, it's not for me," said Messi at the time.
"I think it's best for everyone, for me and for many people who want it. The choice for me is over, it is a decision."
That defeat came after Argentina lost the 2015 Copa America final to the same opponents and the 2014 World Cup final to Germany. Maradona believes Messi spoke too rashly and upset many people in Argentina with his comments.
"He got annoyed for nothing. He wasn't to blame for the defeat, others were. So why did he announce his retirement? He spoke too quickly, made everyone hold their breath (on a potential return)," added Maradona, the star of the Argentina team that won the 1986 World Cup.
Earlier this month, the 29-year-old confirmed he would rejoin the national set-up after being convinced by new coach Edgar Bauza to make a comeback.