Gopalganj named 7th venue for BPL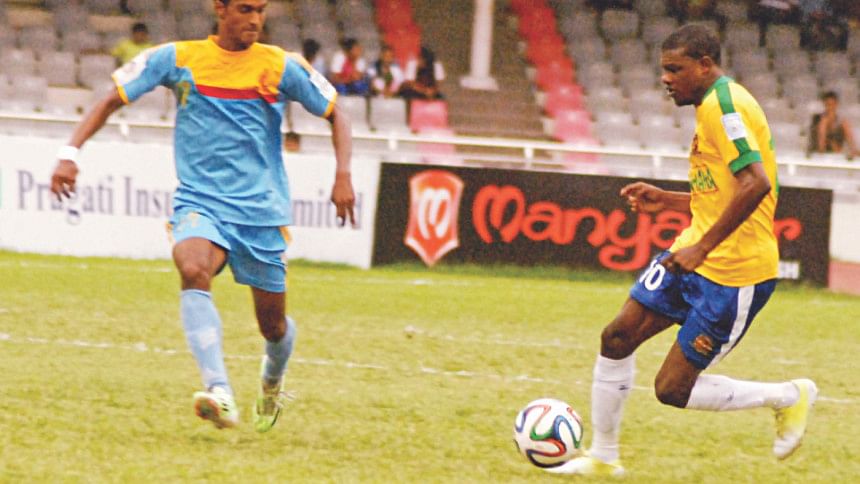 Gopalganj Sheikh Fazlul Haque Moni Stadium has been included as the seventh venue for the upcoming Bangladesh Premier League, said officials of the Bangladesh Football Federation (BFF) yesterday.
Earlier the BFF had decided to hold the ninth edition of the professional league in six venues -- Dhaka, Chittagong, Sylhet, Rajshahi, Mymensingh and Barisal – starting from July 24.
"We decided to include Gopalganj Stadium after joint inspection team comprising representatives of BFF, National Sports Council and marketing rights holders Saif Global Sports Limited visited the venue on Wednesday," BFF general secretary Abu Nayeem Shohag said after a professional football league committee meeting yesterday.
"The first leg of the league will start in Chittagong on July 24 and the opening ceremony will be held on July 20," Shohag added.
A total of 12 teams will be taking part in the league where a total of 22 round matches, split into two legs, will be played.
The clubs will first travel to Chittagong to play in the opening round of the first leg before moving to Sylhet, Barisal, Rajshahi, Mymensingh, Gopalganj and Dhaka for 2nd, 3rd, 4th, 5th, 6th and 7th rounds respectively.
Out of the 22 rounds, 16 will be played in four venues -- Chittagong, Sylhet, Dhaka, Rajshahi -- while the remaining six rounds will be held in Mymensingh, Barisal and Gopalganj.