Buffon open to Azurri comeback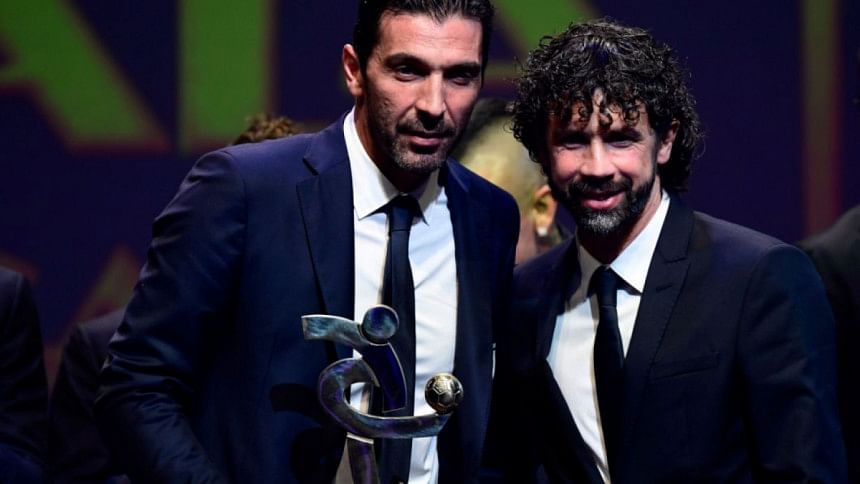 Legendary Italiy goal Gianluigi Buffon suggested that he might be open to an Azurri comeback after appearing to end his Italy career two weeks ago.
A tearful Buffon bid farewell to the Azurri just minutes after Italy's World Cup exit against Sweden on November 13.
The Juventus goalkeeper has a deep connection with the Azurri having served them for 20 years, earning 175 caps. Buffon suggested that an Italy return is not impossible as he feels strongly about his country.
"I took a break from the national team," Buffon said at the Gran Gala del Calcio in Milan on Monday.
"Both for Juventus and for the national team I have always considered myself a soldier," Buffon continued.
"Even when I'm 60 I could never turn down any call because I have in me the concept of nation."
Buffon was awarded the best Italian player and the best Italian goalkeeper at the awards ceremony and the 39-year old was proud of the achievement.
"I'm happy and proud. I never thought I'd get this kind of trophy," Buffon said, "and I'll hold tight to it because I've never won best youngster!"