Drone halts match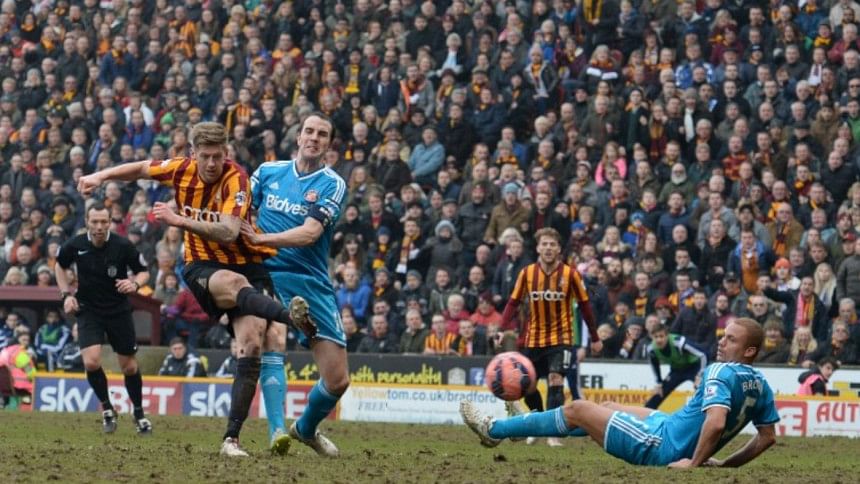 An English lower-league game was temporarily suspended on Saturday after a drone was flown over the stadium and began circling the pitch.
The third-tier match between Bradford City and Bristol Rovers at Valley Parade was halted in the 65th minute when referee Andy Haines spotted the flying object and led the players off the pitch.
"The game has been paused for the time being. A drone has been spotted hovering in the air above the pitch," Bradford City wrote on their Twitter account to explain the sudden stoppage in play.
After a delay of three minutes, play resumed and the game finished 1-1.