Chile boss defends Diaz after Confed Cup blunder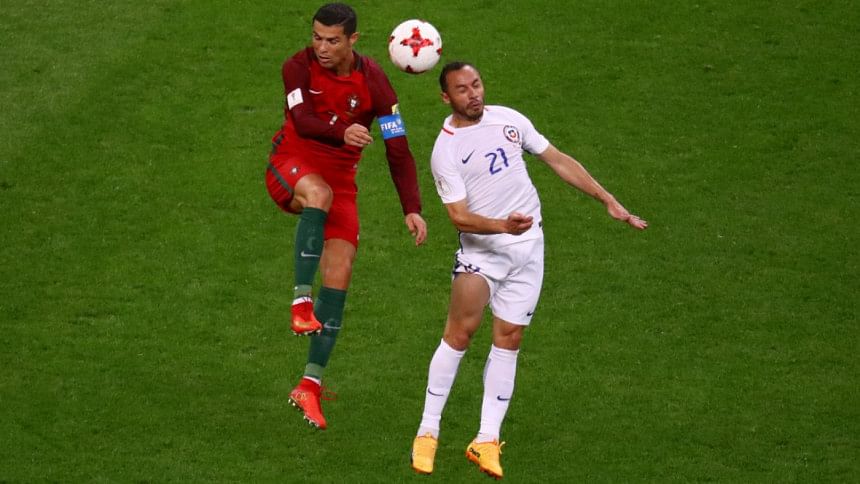 Chile coach Juan Antonio Pizzi defended midfielder Marcelo Diaz despite the first-half blunder which cost 'La Roja' the Confederations Cup as they lost 1-0 to Germany in Sunday's final.
Diaz's momentary lapse of concentration in Saint Petersburg let Timo Werner rob him of possession, draw goalkeeper Claudio Bravo and pass to Lars Stindl, who tapped the winning goal into an empty net on 20 minutes.
"Marcelo, like his team-mates, is sad, we are all sad," said Pizzi.
"However, we really value his style and the world of football knows the way we play is because of Marcelo.
"With our kind of style of play, things can happen.
"No one expected that, but this sort of situation can happen in a match and we support him fully.
"Of course, he's disappointed but we need to move on and become stronger from this."
Pizzi admitted Germany's goal knocked the confidence out of the Chileans as Arturo Vidal and substitute Angelo Sagal both fired second-half shots over the bar.
"Their goal changed everything -- it changed the way my players felt and made our opponents better," said Pizzi.
"Even then, we kept fighting and controlling the game and created more chances, but one of the hardest things is to score and we'll keep working to improve the team."
Despite Chile picking up four yellows cards -- including Gonzalo Jara who could have been sent off for elbowing Werner in the face -- Pizzi defended his team's aggression.
"It's a final and that is the reason the game is played at such a high intensity," he said.