Day-night Test to go ahead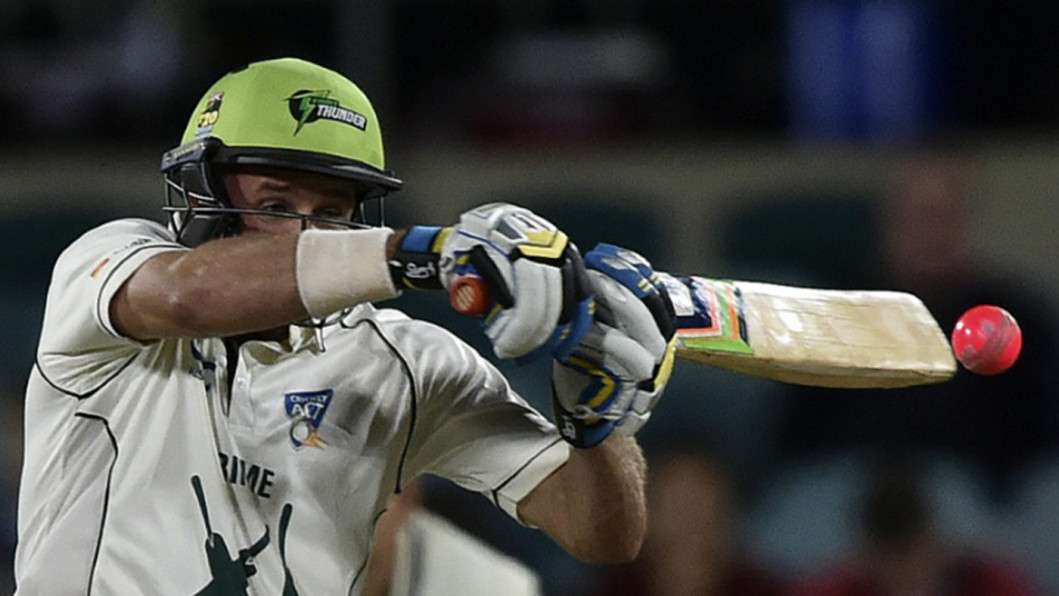 -The historic day-night Test with a pink ball is scheduled for Adelaide Oval on November 27 between Australia and New Zealand
-Manufacturer Kookaburra said it has tried to sculpt a suitable ball for the occasion
-Australia skipper Steve Smith saying on Wednesday he had trouble seeing the seam
-Adam Voges added that the pink ball did not hold up well in recent games against New Zealand in Canberra
-CA said the move to stage part of each day's play under lights was to suit fans
Cricket Australia says it intends to proceed with next month's contentious first-ever day-night Test despite player unease over the experimental pink ball to be used.
The historic Test is scheduled for Adelaide Oval on November 27 between Australia and New Zealand in a move authorities hope will boost television audiences and usher in a lucrative new era for the five-day game.
Manufacturer Kookaburra said it has tried to sculpt a suitable ball for the occasion -- something that is visible under lights but behaves similar to a traditional red ball.
But the innovation has been criticised by players, with new Australia skipper Steve Smith saying on Wednesday he had trouble seeing the seam after batting against it for the first time.
Senior Australian batsman Adam Voges added that the pink ball did not hold up well in recent games against New Zealand in Canberra, while one-day international paceman John Hastings scoffed: "The ball doesn't move off the straight.
"All you got to do is set straight fields, it's quite a boring brand of cricket when you do have that pink ball," he said.
It has sparked calls from some for Cricket Australia to revert the Adelaide Test back to its traditional day-time schedule, but the organisation is having none of it.
"We're confident with the work that's been done on the pink ball over many years and Kookaburra have been developing it over seven years," a CA spokesman told AFP.
"We've had two successive seasons of Sheffield Shield cricket where pink balls have been trialled."
CA said the move to stage part of each day's play under lights was to suit fans.
"The day-night Test is all about the fans. We are challenged in the early parts of the season -– the first month of the summer when kids are still at school and adults are working. It's difficult to get people to the cricket," the spokesman said.
"That's why time shifting the ordinary hours of the Test match to later in the day will allow more people to attend the matches and watch on TV."
CA said ticket sales for the Test have been "incredibly strong" with the interest shown by fans on par with an Ashes series against England.
- In the pink -
Kookaburra has defended its pink ball and said it had gone through rigorous testing.
"I don't think any Test ball has gone through the level of testing and development that the pink ball has got and the number of trials and feedback," Kookaburra managing director Brett Elliott said.
"I think there is probably more data on the development of this ball than there is on any ball before it was entered into the first-class arena."
But still there are questions about its use, just weeks before the hotly debated day-night Test in Adelaide.
Smith, batting this week for his New South Wales state side, said he had trouble sighting the pink ball, even though the entirety of his innings against Queensland was played in daylight.
"I found it quite hard to see the seam," he told reporters.
"I found it quite hard to tell when the bowler was sort of trying to swing it a certain way, or sometimes with the spinners, it was a bit hard to pick up."
But overall he thought the pink balls "played quite well".
"It looked like it held together quite well throughout the day, probably a lot better than it did on the more abrasive surface of Canberra, so that is I guess good signs."
Former Test fast bowler Ryan Harris said it was time players accepted the radical change.
"It's here to stay," he said of the pink ball.
"It's new, it's like when Twenty20 came in -- no one knew how it was going to go. Players had to adapt to it and that's what they will have to do here."