Woakes suffers hairline fracture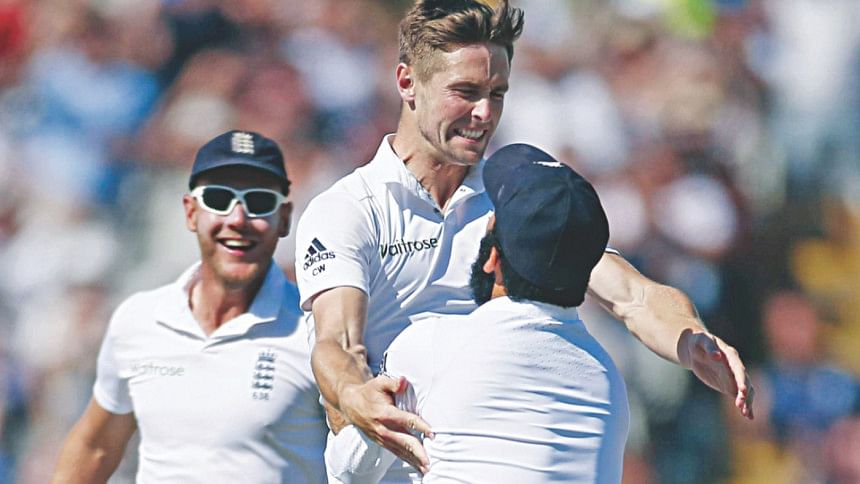 Chris Woakes has been diagnosed with a hairline fracture sustained while batting in the third Test in Mohali. 

A well-disguised bouncer from Mohammed Shami, which Woakes fended awkwardly, bobbed off his gloves and caused the damage to the England international's finger. 

He is still expected to be fit for the fourth Test.