Watson hits back at Clarke over 'tumour' jibe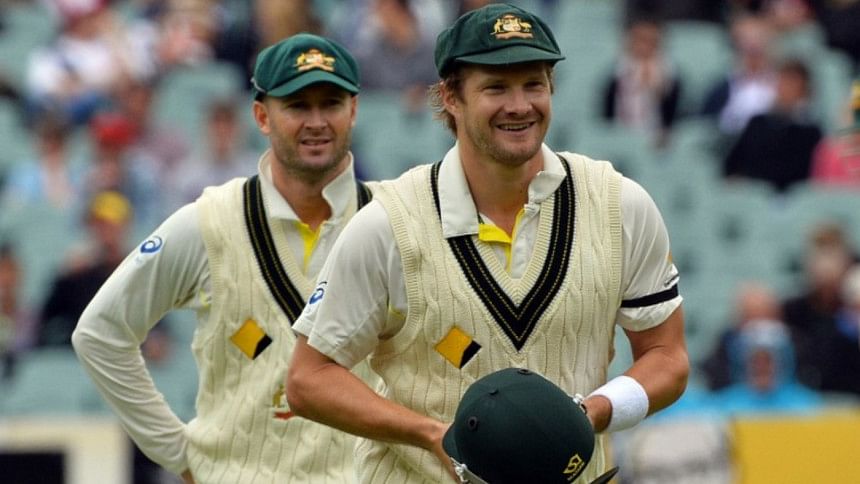 Shane Watson has hit back at Michael Clarke's claim he was part of a group that was "like a tumour" in Australia's cricket team, saying it reflected poorly on the former captain.
In a television interview with Australia's Channel Nine to promote his autobiography, the retired Clarke spoke of stormy relationships during his long career.
This included with Watson, who was one of four players suspended by then-coach Mickey Arthur and captain Clarke for the third Test against India in Mohali in 2013.
Vice-captain Watson was suspended and sent back to Australia for not doing his "homework", after he failed to provide a written report on how to improve the team's performance.
Clarke denied singling out the all-rounder as a "cancer" on the team, a claim made by Arthur in documents connected to legal action over his sacking three years ago.
But he admitted saying Watson was one of a number of players who were "like a tumour, and if we don't fix it, it's going to turn into a cancer".
Watson, who has also retired from international cricket, said it was pointless reopening old wounds.
"For me I think it was more a reflection of the person he is more than what it was directed towards me," Watson told Fox Sports late Tuesday.
"In the end it is really disappointing that things like that start to come out two or three years later on when we are all very content in retirement."