Vardah disrupts Chennai prep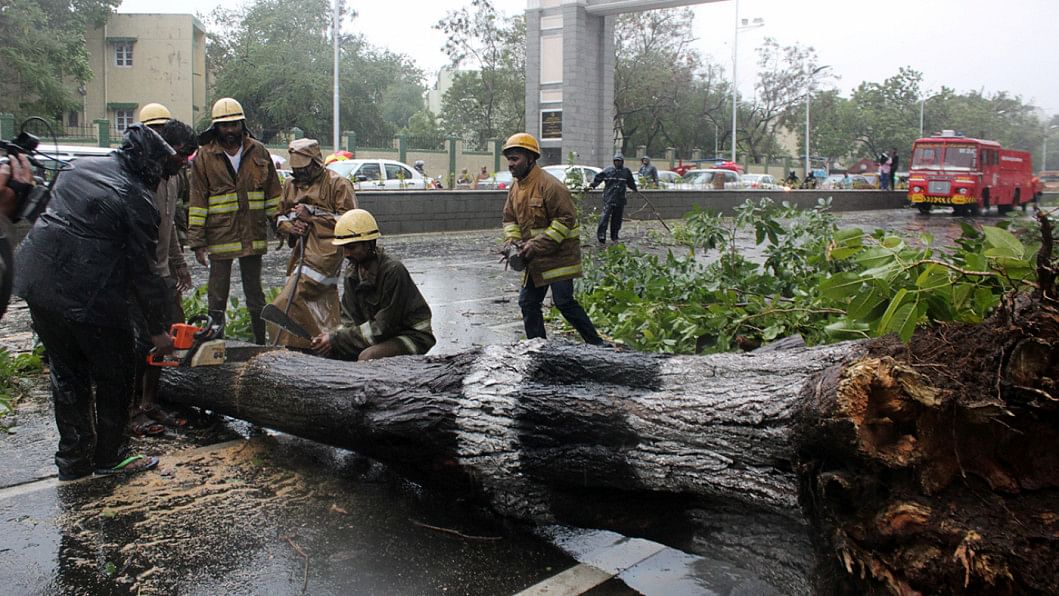 The England and Indian training sessions were cancelled Wednesday owing to unfit ground conditions at the MA Chidambaram stadium in cyclone-battered Chennai which hosts the fifth and final Test from Friday.
Ten people were killed by Cyclone Vardah, the worst cyclonic storm to hit the tech hub in southern Tamil Nadu state in more than two decades. Trees and power supply lines were also uprooted when Vardah struck Monday.
The Indian team management told AFP the match would go ahead as scheduled while confirming that the practice session had been called off on Wednesday.
The pre-match press conferences and training would take place as scheduled on Thursday, it said.
The England team also said it had called off Wednesday's practice session and would now have bowling and fielding drills on Thursday.
Kashi Viswanathan, the secretary of the Tamil Nadu Cricket Association, said the cyclone had damaged the sight screen and other stadium property.
"The sight screen has been badly damaged, the bulbs of the floodlights blown off, a number of air conditioners also got damaged," he told the Press Trust of India (PTI) news agency on Tuesday.
"The assuring part is that the pitch and the outfield has not been affected by the cyclone," he said.
Viswanathan also said three stands at the ground will be closed for the Test match due to a long-running dispute with the Chennai city council which has refused to issue safety certificates.
India, the world number one Test side, have already clinched the five-Test series 3-0 after an innings and 36-run victory in the fourth Test in Mumbai this week. The first Test at Rajkot had ended in a draw.