'It is an honour for me to lead in the 100th Test'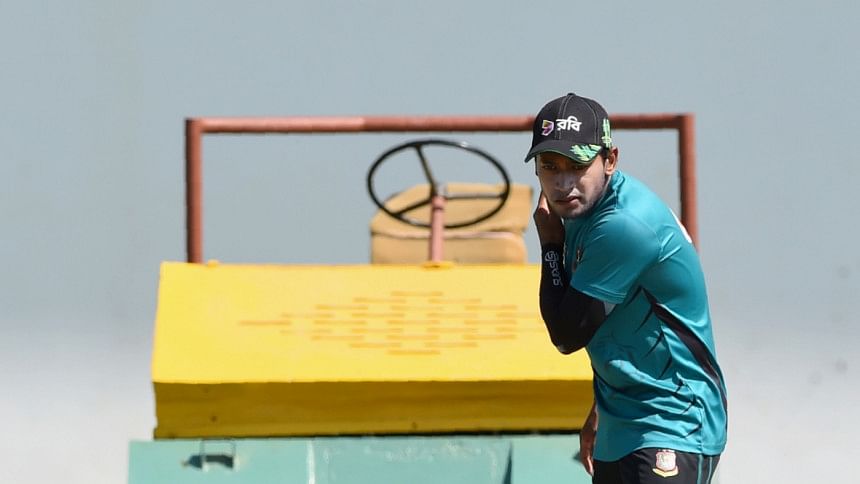 Mushfiqur Rahim expressed his pride and passion while talking about leading Bangladesh team in the 100th Test, which is scheduled to begin against Sri Lanka on 15 March at Colombo's P Sara Oval.
"Of course, this is a historic moment for Bangladesh cricket and if I play in this match and play as a captain, it will be a big honour for me. When Bangladesh got Test status and played the first match in 2000, I was a student of class XII in BKSP. I remember we watched that match there on television," Tigers' Test captain explained while speaking to reporters in Colombo today.
"From then I had a belief, hope and dream that if I could play Test cricket for Bangladesh, then it will be a big achievement. Obviously in these 16 years maybe we have not been able to give Bangladesh cricket all it wanted. But to be honest, the way Bangladesh has been playing in Tests for the last two, two-and-a-half years, if we can continue in that vein for two or three more years then Bangladesh will improve a lot in Tests."
Bangladesh lost the first Test of the two-match series in Galle by 259 runs. If Bangladesh want to bounce back, they need to put the horrors of their batting implosion behind and focus on the job on hand. While talking about the second Test, Mushfiqur clarified that it is a great opportunity for Bangladesh cricket and furthermore, it is important because they are one-nil down in the series.
He was hopeful that his teammates will be able to put the right foot forward for the auspicious occasion of Bangladesh's 100th Test.