Narine hopes to profit from bowling with Yasir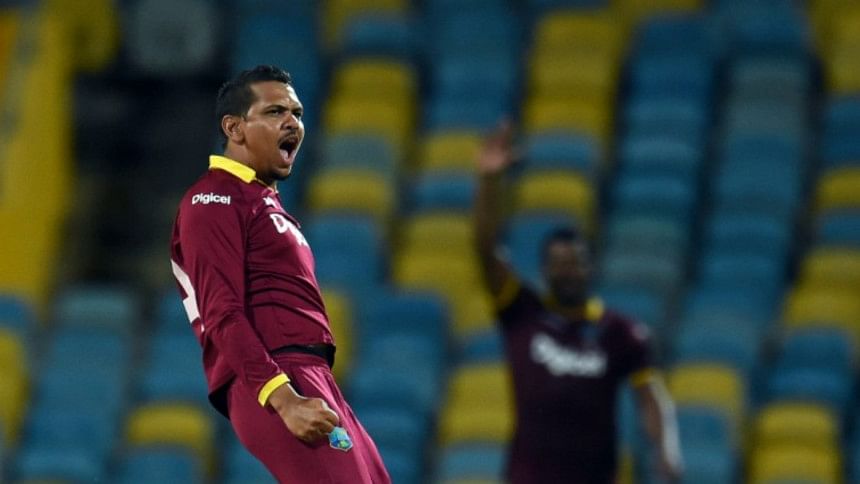 Sunil Narine, who has started his maiden stint in the Pakistan Super League strongly, hoped to emerge an improved bowler by the end of the tournament.
Narine, turning out for Lahore Qalandars, the wooden-spooners last season, and bowling in tandem with Yasir Shah, has picked up five wickets in three matches so far and was looking forward to many more before he was done.
"It's my first chance in the PSL and it's a good learning experience like the Indian Premier League, the CPL (Caribbean Premier League) and the BPL (Bangladesh Premier League). It's always nice to get a chance and improve," said Narine on Wednesday, reports Wisden India.
 "Hopefully I can do whatever the team requires of me. I can do the best for the team and just keep enjoying the game and hopefully we could win games and ultimately the title."
As for bowling with Yasir, who missed the first PSL because of a doping ban, Narine sounded excited. "Yasir is a very good bowler, he is very attacking spinner, and gets lot of wickets, his presence helps me. It is nice bowling with him," said Narine.
Narine's action had been reported during a One-Day International series in Sri Lanka in November 2015, and he was subsequently suspended before undergoing testing in Chennai and joining Kolkata Knight Riders for the 2016 IPL campaign.
He picked up 11 wickets in 11 IPL matches last year and didn't turn out for West Indies until June 2016 during the tri-series against Australia and South Africa. His form hasn't been as brilliant as before he was called – since his comeback, Narine has taken 15 wickets in ten ODIs and none in four Twenty20 Internationals.