Tigers' opener sold out
Bangladesh's opening ICC Champions Trophy match against hosts England has already been sold out, an ICC media release read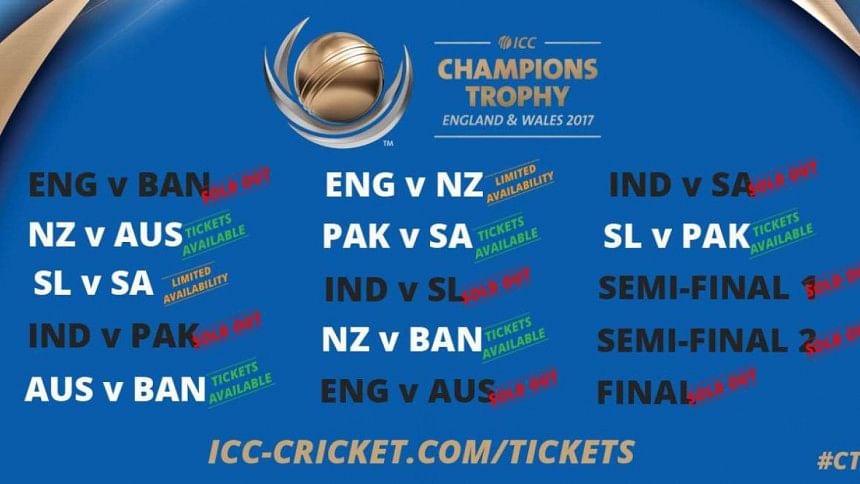 Bangladesh's opening ICC Champions Trophy match against hosts England has already been sold out, an ICC media release read yesterday.
Bangladesh are set to play England on June 1 at the Oval in London in what is also the tournament's opening fixture.
The Tigers have fond memories of their last encounter against England in a major tournament, winning by 15 runs in a 2015 ICC World Cup group stage match.
Over 15,000 tickets for the Champions Trophy, scheduled to take place in England and Wales from June 1 have been sold, the release continued.
Speaking about the increase in demand, tournament director Steve Elworthy said: "The demand has been extraordinary so far but there are still limited tickets available for some matches."