Tendulkar revisits 'desert storm' days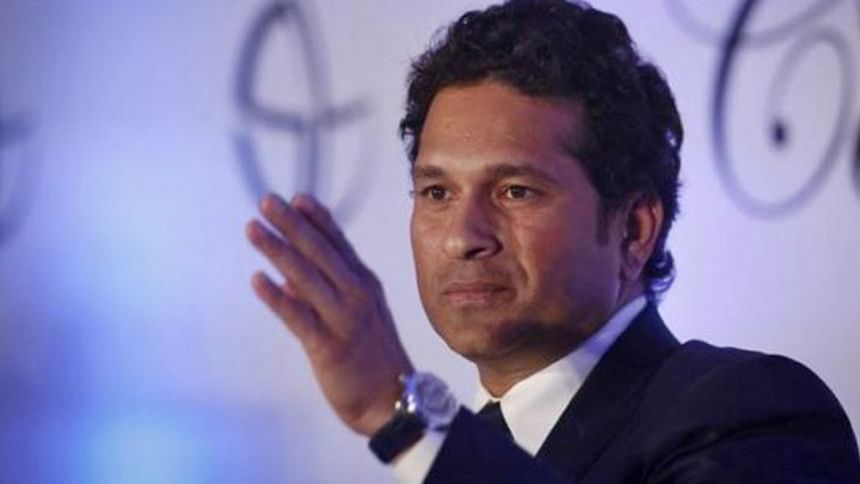 India's Sachin Tendulkar revisits the grueling 48 hours, where he took India home to a tri-series title with his brilliant batting display in two important knock out matches against Australia at Sharjah in April 1998 .
Scoring a century against Australia in the 90's was no easy feat but India's genius batsman scored two at Sharjah - in the space of three days - in conditions where even a sandstorm swept the stadium and suspended play for 25 minutes.
On April 22, 1998 Tendulkar played a magnificent innings of 143 in searing heat with temperatures reaching 41 degrees Celsius. India lost the match, falling short of Australia's 277 by 26 runs.
 However, they reached the required 237 needed to qualify for the final and edged out New Zealand.
On the same venue on 24 April, Tendulkar played an amazing knock of 134 to help India chase down Australia's total of 272 for 9 and win the tournament.
While speaking in Mumbair 20 years later, Tendulkar remembered the physical toll those two innings took on his body and his motivation to beat the best side in the world.
"Given the conditions in the month of April — the temperatures are really high and you can feel the heat going through your shoes and socks — and the first thing you want to do is to put your feet in the ice bucket.
"In my case, that was one experience which I remember how tough it was to stay there and play the best team in the world — Australia was No.1 at that stage — and to beat them so convincingly was extremely satisfying."
For Tendulakar, the heat, fatigue and travel time made those twin centuries more impressive.
"Those days we used to play in Sharjah and drive all the way back to Dubai," he said.
"By the time we got back to the hotel, unpacked and settled down, it was 2am or so when I went to sleep.
"And the next day was for recovery and the following day was the final. It was not so easy."