T20 WC biennial again?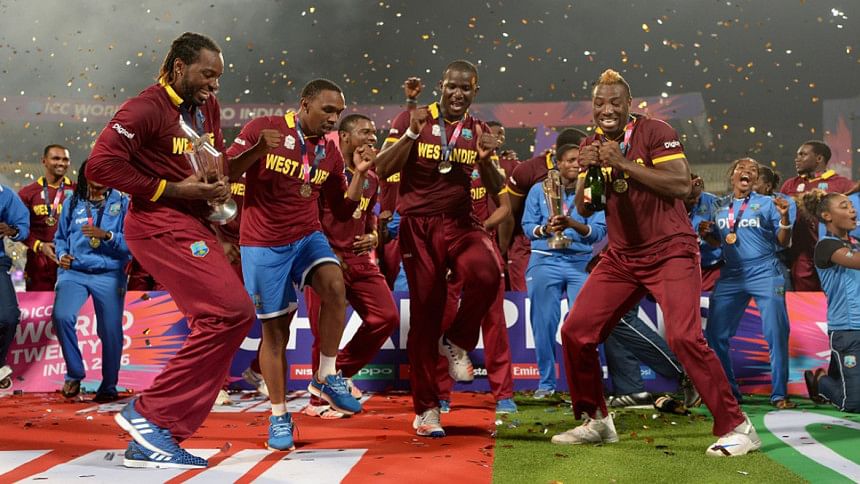 The rise of Twenty20 cricket will gather pace with two extra World Cups to be added to the existing schedule by the International Cricket Council as it looks to cash in on the booming popularity of the game's shortest format.
The Sunday Telegraph understands the ICC has opened discussions with broadcasters about organising World Twenty20 tournaments in 2018 and 2022, meaning that the event will be played every two years.
Such was the success of the World Twenty20 in India recently that the ICC does not want to wait another four years for the next tournament, which is due to be held in Australia in 2020.
Talks were held in fringe meetings at the ICC recent board meeting in Dubai last month about holding a World Twenty20 every two years, with West Indies a possibility for the 2018 tournament and the UAE in 2022. The proposal is expected to be added to the agenda for the ICC's annual general meeting in Edinburgh at the end of June.
An informal sounding out of broadcasters has begun about adding the tournaments to the 2 billion dollars rights deal signed with Star Sports in 2014 that runs until 2023.
The collapse of the Twenty20 Champions League, which featured domestic teams from around the world, has left a hole in the calendar in September-October, a time which is suitable for cricket in seven of the nine Test nations.
The recent World Twenty20 was hailed by the ICC for bringing in record television ratings. The group match between Pakistan and India was watched by 83 million people and the pulsating final between England and West Indies, which finished with Carlos Brathwaite hitting Ben Stokes for four consecutive sixes, brought Sky Sports a peak of 2.45 million viewers, the broadcaster's highest rating for a cricket match.
Tweets about the World Twenty20 received 5.75 billion impressions and the ICC claimed 46 million people engaged with the event on Facebook. "It is a fact that the ICC World Twenty20 2016 engaged with fans like never before," said Dave Richardson, the ICC's chief executive.
The ICC's annual meeting will also discuss a new system of promotion and relegation for Test cricket as the game faces its biggest shake-up.