Streak set to step down as bowling coach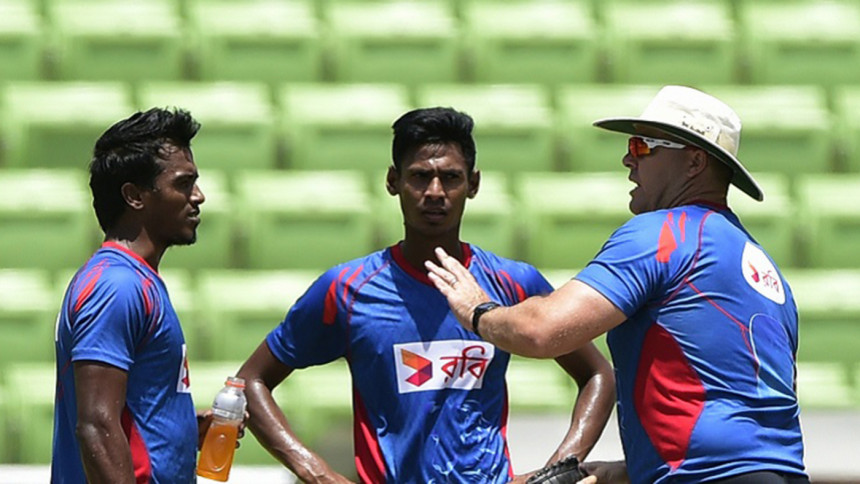 Bangladesh bowling coach Heath Streak has revealed that he wants to part ways with the Bangladesh Cricket Board.
Communicating with The Daily Star over Whatsapp he wrote: "I have decided that I shall leave my role as National Bowling Coach when my contract expires at the end of the month. I would like to thank the BCB for opportunity afforded to me in 2014. "It has been a thoroughly enjoyable experience and I will continue to follow Bangladesh's progress closely. I feel now is the right time for me and my family to make this decision and I look forward to the future as I look to continue my coaching career."
BCB cricket operations chairman Akram Khan said that he wasn't aware of Streak's decision.
The Daily Star wasn't able to reach BCB CEO Nizamuddin Chowdhury in order to enquire about the issue. Streak was appointed Bangladesh's bowling coach in June 2014 and was a part of the team throughout the World Cup and the ICC World Twenty20.
His contract is scheduled to expire at the end of this month. While he is yet to receive a job elsewhere, he did apply for a job to work as a bowling coach at the Bangalore's National Cricket Academy recently.
The Zimbabwean is currently working with the Gujarat Lions in the Indian Premier League.