Sorry Mash, sorry Mushy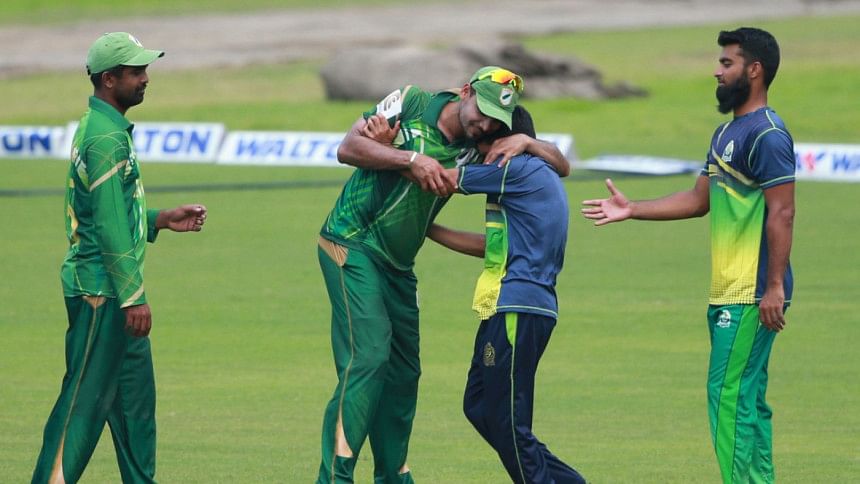 We know that Mashrafe Bin Mortaza is the epitome of courage. The current Bangladesh ODI and T20I skipper is not only a rare example for his fighting spirit to overcome one injury struggle after another and continue playing after seven operations on both knees, but also as a "braveheart" cricketer for his on-field courage that has brought many recent successes in international cricket.
There may be a debate over Test captain Mushfiqur Rahim's captaincy, but there are not too many who will argue about his guts.
But if you listen to what Bangladesh Cricket Board (BCB) President Nazmul Hassan Papon has been saying for the last few days your belief might be shaken. The BCB boss appeared in front of the media for the third time in the last four days and what he said during a 42-minute rant in Mirpur yesterday brought more frustration rather than any hope.
If his comments regarding his interference in the selection process simply demeaned the work and stature of three former national cricketers, his disclosure that the captains' lack of courage compelled him to include the team manager in the selection committee casts aspersions on the characters of cricketers who are seen as national heroes.
"The only difference with the old system is the inclusion of the manager. I will tell you now, and I will tell you with a heavy heart.
"I go and listen to what everyone says and I realized that the coach plans out the strategy. The players never challenge the coach. After the meeting, the players come to meet me in my room and then tell me that they want to make changes. They won't say it there, because nobody wants to argue with the coach. Not the captain, vice-captain or any of the players. So when I am not there, they talk to Sujon [Khaled Mahmud], and then the manager calls me and I have to make the changes from wherever I am. I have to be involved and I don't want this.  So I want my involvement to be minimised. That's why I brought the manager.
"I didn't want to say this, because it will go all around the world. But until I said it, you people won't leave me alone," was the explanation from Papon during his marathon briefing.
In response to a volley of questions, Papon said: "I want to say that you people have to trust me."
Yes, as a custodian of the country's most affluent and popular sports body we want to trust you and previously we did not hesitate to praise the good that you have done but if you want us to believe that players like Mashrafe, Mushfiqur, Shakib Al Hasan and Tamim Iqbal lack courage and forced you to create chaos in a proven system, we beg to differ.
You also said: "I am in politics, but I have had a professional background for 30 years."
However, when you form a committee to decide the fate of the Abahani-Prime Doleshwar match and you call a press conference to inform of their decision, and then you leave the conference with a personal opinion of wanting "to see the match", which undermined the committee's decision, then we are compelled to ask whether a professional system is indeed what you believe in.