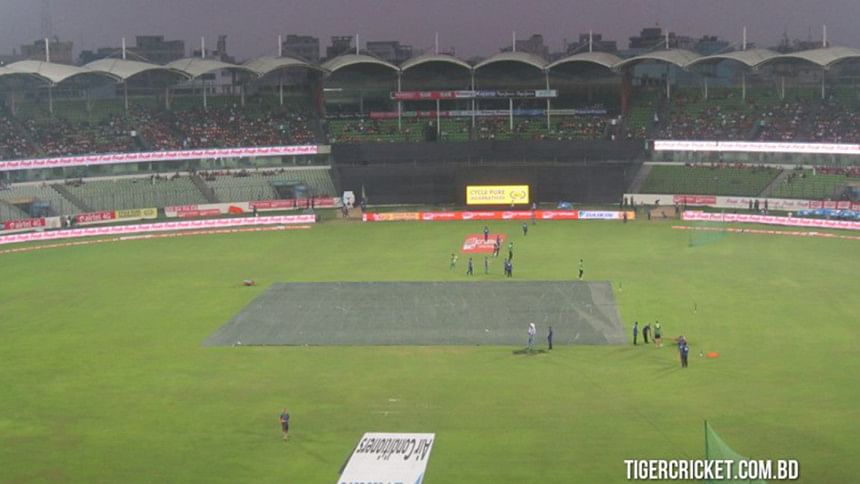 Ahead of Bangladesh's second and final Test against England today, an aspect which dampened the spirits of fans anticipating another closely-fought encounter was the incessant rainfall throughout yesterday.
However, they may find solace in the news that the cyclone is not expected to affect the Test match for a large portion. According to a Met official, the weather is expected to improve from today with the cyclone's effects all but subsiding tomorrow.
"There may be light rain tomorrow [Friday], but everything should be dry and the effects of the cyclone are expected to subside by tomorrow," said Met official Badrul Rashid over phone yesterday.
Going by his words, there may be light showers in the morning, but from that point on it should be mostly smooth sailing, although clouds will continue to linger.