Proteas cricket official clashes with Aus reporter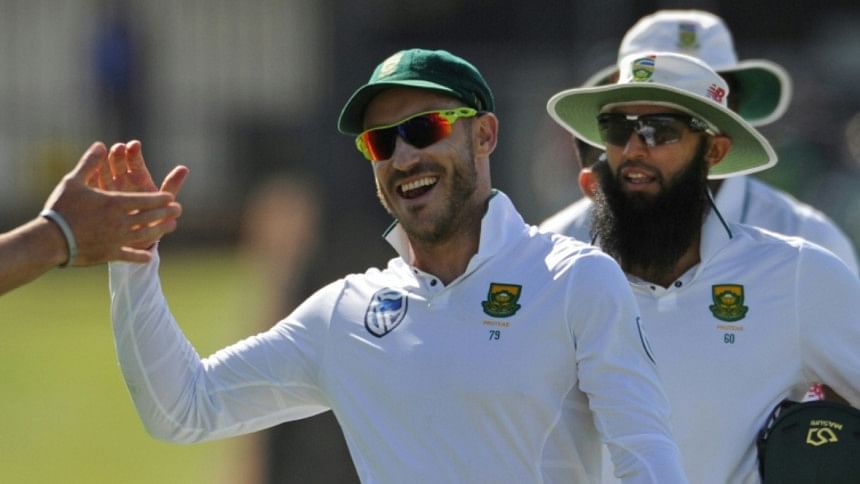 A security official travelling with the South African team shoved an Australian television reporter against a glass door in ugly scenes as he attempted to interview captain Faf du Plessis Monday.
Du Plessis is due to face an International Cricket Council disciplinary hearing on ball tampering charges arising from the second Test against Australia in Hobart last week, and tensions with media are simmering.
Nine Network reporter Will Crouch was aggressively pulled away from the skipper as the team arrived at Adelaide airport ahead of the third and final Test this week, footage showed.
The journalist pushed back before he was shouldered away and into the door by a man Australian media said was Proteas security chief Zunaid Wadee.
Du Plessis was wearing headphones at the time of the altercation and reporters said he gave a thumbs-up to cameras moments before Wadee clashed with Crouch, who was unharmed.
Veteran batsman Hashim Amla lashed out at the reporter.
"Disappointed.. such provocative behaviour from reporters. Let a man walk in peace. Ask with manners n courtesy and u prob will get a response," he tweeted.
Channel Nine said Wadee also had a run-in with one of its reporters in Melbourne over the weekend as he attempted to ask Du Plessis about the tampering issue.
The Proteas skipper allegedly had a sweet, or mint, in his mouth and rubbed saliva into the ball to get more swing during the Hobart match and is facing a one-match ban.
A hearing will be held by Andy Pycroft of the ICC match referees panel. The results will be announced in due course, the ICC said in a statement on Friday.
South Africa are chasing a first-ever series whitewash in Australia when they go into Thursday's pink ball Test in Adelaide.