Pace hopes head down under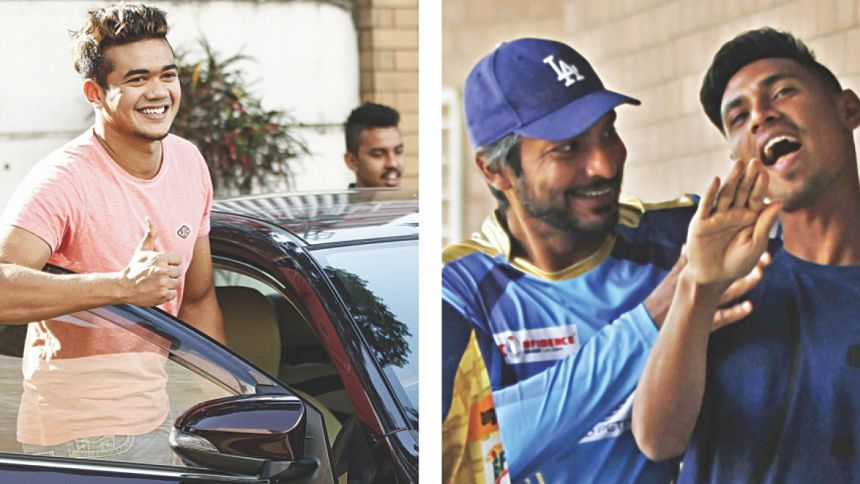 It will be a special moment indeed when Bangladesh's two most promising young pacers Mustafizur Rahman and Taskin Ahmed pair up in conditions such as those in New Zealand. It will be nothing short of a dream if the duo also bowls in the Test series.
However, when the two bowlers left for Australia among the first batch of the 22-member preliminary squad, the team management and fans will only pray that one will regain full fitness for his return to the international cricket with his mysterious cutters and any new weapons he might have devised and that the other will remain fit through the tour.
"I am now fit and in good shape; just pray for me so that I can play this series without any trouble," said Taskin Ahmed prior to the departure for Sydney where the Tigers will attend a preparation camp before leaving for New Zealand on December 19.
"The BPL [Bangladesh Premier League] is over. We are now only concentrating on the New Zealand tour. Our first challenge will be to adjust to the conditions. Everyone is eager to perform well in this coming series. I also have a dream as I want to bowl a special spell to win a match for my team. I am practising to add some variations in my bowling," he added.
"I am looking forward to making my comeback in international cricket. If everything goes according to plan and the team management gives me the chance then I will try my best. I know everybody has high hopes and I will try to fulfil them," said Mustafizur.
On the other hand opener Soumya Sarker, who was also among the first batch, will be hoping to get back among the runs to put an end to his prolonged bad patch.
"When you go through a bad patch, you find lot of problems. I am trying to rectify those mistakes. Many people are saying many things; many have identified different kinds of problems. To make a comeback I will need to concentrate more on my batting. You cannot overcome all the problems altogether. I am trying my best to get back my rhythm," said Soumya.
Opener Imrul Kayes opined that the New Zealand tour will be a big challenge for them but he said that everyone was determined to do their best during the series.
"We are going to play abroad after the World Cup. Bangladesh established themselves as a good side at home but we are yet to prove our worth abroad, so this series creates an opportunity for us to set the record straight," said Imrul.
"From the very beginning I was telling everyone that it will be the biggest challenge for us and it will be an opportunity for our players to show character. I think everyone is planning individually and if we can contribute as a team, we will automatically do well."