Zaka Ashraf retracts 'enemy nation' comment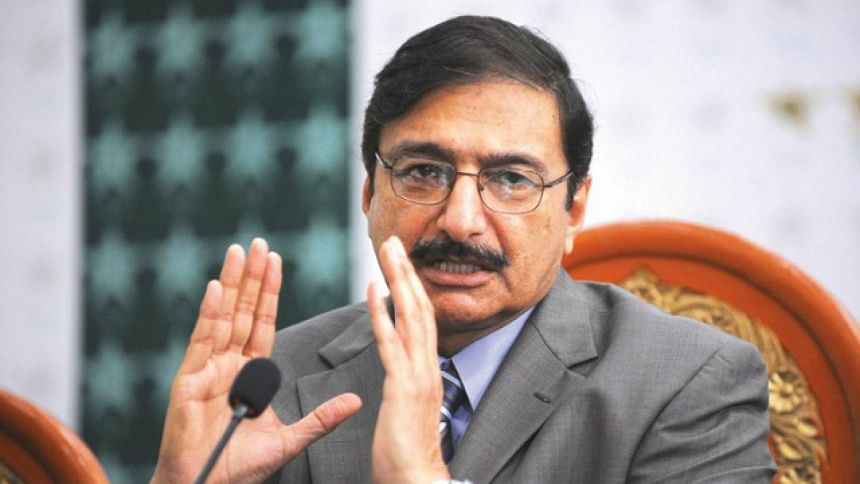 Pakistan Cricket Board chief Zaka Ashraf has clarified his comments regarding India ahead of ICC Men's Cricket World Cup 2023, calling India a "traditional rival" and not an "enemy."
A video had gone viral on social media which features Ashraf referring to India as "dushman mulk" or "enemy country" while discussing new contracts for Pakistani players.
In a statement released by the PCB, Ashraf lauded the fantastic reception that the Pakistan cricket team received upon arriving in Hyderabad. The Pakistan cricket team arrived at Hyderabad Airport for the ICC ODI World Cup on Wednesday, September 27.
"The fantastic reception of the Pakistan men's cricket team in India for the World Cup proves how much love the people of both countries have for each other's players. This love was evident by the reception arranged at the Hyderabad airport," read the statement.
He further said that India and Pakistan are not enemies but traditional rivals in cricket, insisting that Pakistan has always received a warm welcome when they've come to India and vice-versa. Pakistan will be looking to win their second ODI World Cup title, while India will be targeting their third.
"Whenever India and Pakistan step onto the cricket field, they emerge as traditional rivals but not as enemies. Historically, whenever the Pakistan men's cricket team has visited India, they have received a warm and cordial reception, just as Indian teams have been welcomed in Pakistan," the statement added.
A controversy erupted when a contentious video sparked outrage among both Indian and Pakistani cricket fans where Ashraf was heard stating, "We have awarded these contracts to our players with immense love and affection. Never before in Pakistan's history has such a substantial amount been allocated to players. My objective was to ensure that our players' morale remains high as they travel to compete in countries, including the so-called 'enemy country."