'A World Cup without the West Indies is quite unimaginable'
West Indies had reached their lowest point after failing to qualify for the ODI World Cup for the first time.
The two-time champions suffered a comprehensive seven-wicket defeat at the hands of Scotland in their Super Six clash at the qualification tournament in Zimbabwe on Saturday to miss out on the showpiece event, which will be held in India from October 5.
For those who have seen the glory days of Caribbean cricket, the sight of them missing the bus to World Cup was deeply painful.
The legendary Gordon Greenidge and Joel Garner know the feeling of winning a World Cup. They were part of Clive Lloyd's invincible outfit that lifted the trophy in 1979, beating England at Lord's.
"See! I don't watch too much cricket these days, especially the white ball ones. Earlier a West Indies defeat used to hurt a lot but now it doesn't that much as our standards have fallen over the years.
"But yes, a World Cup without the West Indies is quite unimaginable. We have no more depth to hit," said former Bangladesh coach Greenidge when PTI reached out to the legendary duo. 
The view of the 72-year-old former West Indies opener found an echo in Garner's words.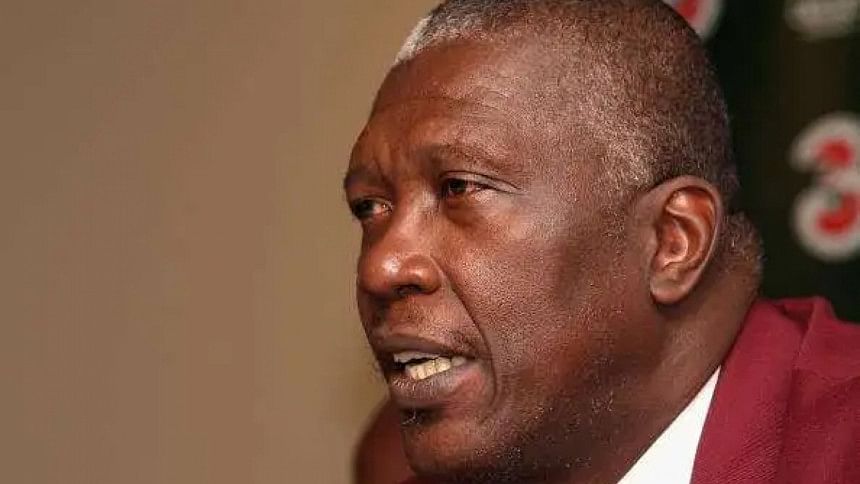 "We are not what we were, right! Earlier, there used to be a lot of pride in playing for the West Indies. It was our motivation. Now, the young players are getting more attracted to T20 leagues. No blame on them as everyone looks around for security," said Garner. 
"Our generation also did not get too much money; it came mainly from County cricket. But now this generation of cricketers has many avenues to earn, and they cannot be blamed for using them. The pride of playing for the West Indies has to be brought back," added the 70-year-old Barbadian. 
It has been often said that former players are not actively involved in the development of cricket in the Caribbean, leaving the young cricketers with no one to look up to. 
"We are around. We are willing to help. But there has to be a proper definition of roles as clarity in communication is very important. I don't think there is any scarcity of talent in the West Indies. 
"But we need a proper system to keep the young players motivated and focused. It is an effort to be made by all the stakeholders, not just by one section or one person," said Garner. 
"It has to be kept in mind that West Indies cricket is bigger than individuals – look into you; make an honest effort," added the legendary pacer.