Will rain play spoilsport in Sylhet today?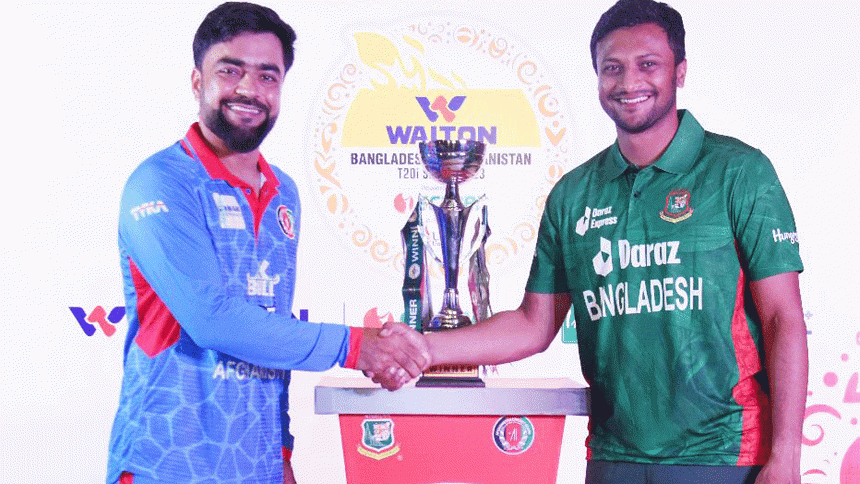 Inclement weather in Sylhet poses a bit of a concern among the fans as the first of the two-match T20I series between Bangladesh and Afghanistan is scheduled to begin at 6:00pm today.
The sky remained dark as clouds kept hovering over Sylhet since yesterday and there were rain and thunderstorms overnight, keeping the groundsmen at the Sylhet International Cricket stadium busy to cover the pitch and the ground.
According to the weather forecast, there is 70 to 80 percent chance of rain in the afternoon, right when the game is scheduled to begin.
Bangladesh skipper Shakib Al Hasan yesterday said that the hosts were mentally prepared for a curtailed game considering the weather forecast.
"The instruction from the coach and us to everyone is that they remain prepared. The type of situation we are in, it can rain any time and the match can be reduced to five overs, 10 overs or maybe 15-18 overs. Or we can even have a full 20-over match. I think we should have an open mind and we will get to know how many overs is going to be played in the game and we will try to form the playing XI accordingly," Shakib told the media yesterday.
Although the chance of rain is heavy, the fans in Sylhet will be hoping they would witness the Tigers in action and it is expected to be a full-house crowd.