'The sad part is, no one is willing to wait out the six-month period'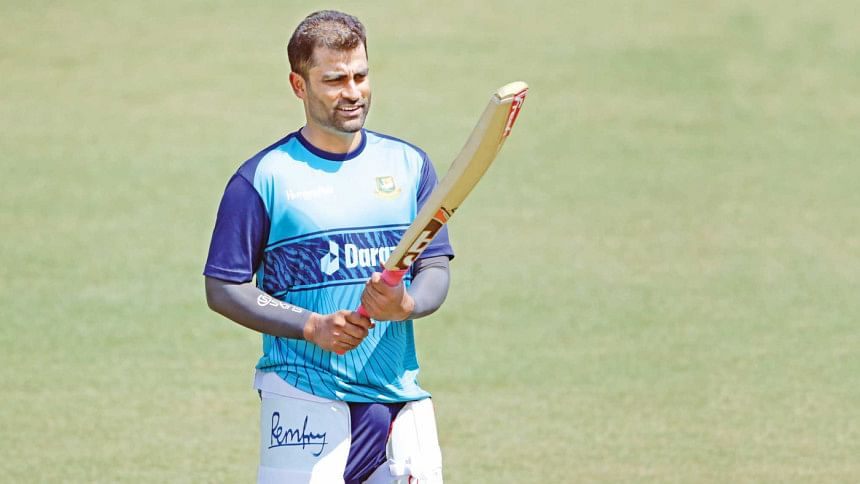 Bangladesh stalwart Tamim Iqbal stated that he would like to be provided the courtesy of speaking his mind regarding his T20I future by the media and everyone else.  
In a long Facebook post today, Tamim went on to clarify what he had meant when he talked regarding his T20I future at an event at the Robi Corporate Office on Sunday.  
"I see a lot of people getting confused or spreading some confusion in the media about my T20I future. Two days ago at an event, I stated clearly that I am not getting the opportunity to announce my decision; other people are saying different things," Tamim wrote on his verified Facebook account. 
After Tamim talked at the corporate event, some media outlets carried news that the cricketer claimed that Bangladesh Cricket Board (BCB) did not communicate with him regarding his T20I future. The left-handed opener mentioned he never said or implied any such thing.  
"I never said that the board did not communicate with me or that I never had any talks with them in this regard. I have been contacted over my T20I future a number of times by the board. I took a six-month break [from T20Is] after a discussion with the board. And I even had discussions with the board a few times after that. I never questioned this [board's attempt to contact Tamim over his T20I future]," Tamim continued. 
"Whatever I said during that event, I am stating it here again: 'I am not being given the chance to say about my T20I plans. Either you (media) say it or someone else says it. So, let it continue like this. I am not given a chance. I have been playing cricket for a long time and I think I deserve to say what I think. But, either you give [people] an idea or someone else does. Now if the decision is already being put out there then that leaves me with nothing else to say'," added Tamim as he went on to say how his words were misinterpreted by the media. 
"That's all I had said. Did I mention here that I was not contacted [by BCB over my T20I future]? Is there any such words or implication? I put it in simple words that I am not being given the chance to speak my mind. I took a break for six months and even during this break, the media and others are writing or saying things as they like.
"I am in constant touch with the board and they know very well about my stance regarding T20Is. I just want to announce it myself and I just want that time. When the time comes, I will definitely announce my decision. There is still over a month and a half remaining in the six-month break period. But the sad part is, no one is willing to wait it out," Tamim concluded. 
Tamim had taken a six-month break from T20Is on January 27 this year, putting in question his availability for the upcoming T20 World Cup, scheduled to be held in October in Australia.