Schedule delay hindering Bangladesh's WC plans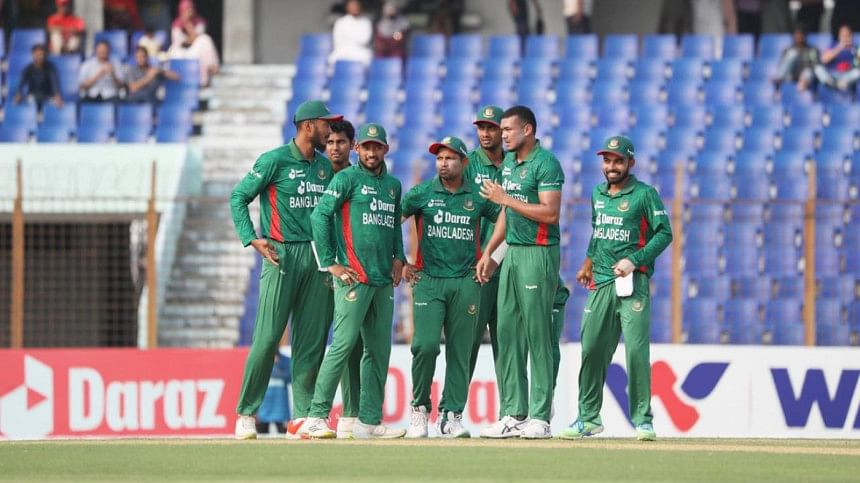 There is not a whole lot of information related to the ODI World Cup's scheduling, slated to be played this year in India, which may be a mere annoying for fans looking to catch up on the action. But it has become an issue for the teams given the impact it has on their preparations and plans for the tournament. 
Bangladesh are heading into the 50-over World Cup with a lot of hope and aspirations and given that conditions in India should be similar to at home, expectations are growing among fans and the team management. However, planning-wise, the BCB has not been able to hit their stride.
Bangladesh were looking to arrange a preparation camp in India before the Asia Cup in order to prepare for the World Cup but team management has now decided to conduct the camp at home.
"We wanted to go to a suitable place in India for two weeks. It had to happen before the Asia Cup because there was no opportunity after the Asia Cup since we have New Zealand after that.
"We weren't getting much response as they were unable to manage venues [for the camp]. The IPL is going on and after that they will be busy with the World Cup. So as not to be in a state of uncertainty, we decided to hold the camp in Bangladesh," BCB cricket operations chairman Jalal Yunus told travelling media yesterday at Chelmsford.
While the training camp will still be done in phases, focusing on match scenarios, conditioning and skill camps, the team management are in the dark about how to plan for specific grounds and match-ups.
"It is important for us to know the World Cup schedule to know where Bangladesh will be playing. The climate and conditions vary from place to place in India. If we could know that, we could have prepared accordingly. Knowing the wickets and the opponents we may face would help us strategically. Our team management is very concerned," Jalal informed.
The Asia Cup would have been key in preparing for the World Cup too, given it will be played in the 50-over format. But that has been engulfed by uncertainty too.
It was learned that the BCB was not keen on the hybrid model for the Asia Cup, which would see India's matches played in Dubai while the rest of the games take place in Pakistan. The heat in Dubai was an issue.
"We didn't want to play 50-over games in Dubai due to the heat. We haven't said anything else about the venue. Since we have the World Cup ahead, we were thinking of injury concerns. We had informed them about this beforehand," Jalal said.
Meanwhile, Bangladesh are slated to play one Test, three ODIs and two T20Is in June at home. Afghanistan will play the one-off Test before going to India for a series during Eid ul Adha before returning to Bangladesh to play the ODIs and T20Is, Jalal informed.