Regional Cricket Associations finally in the making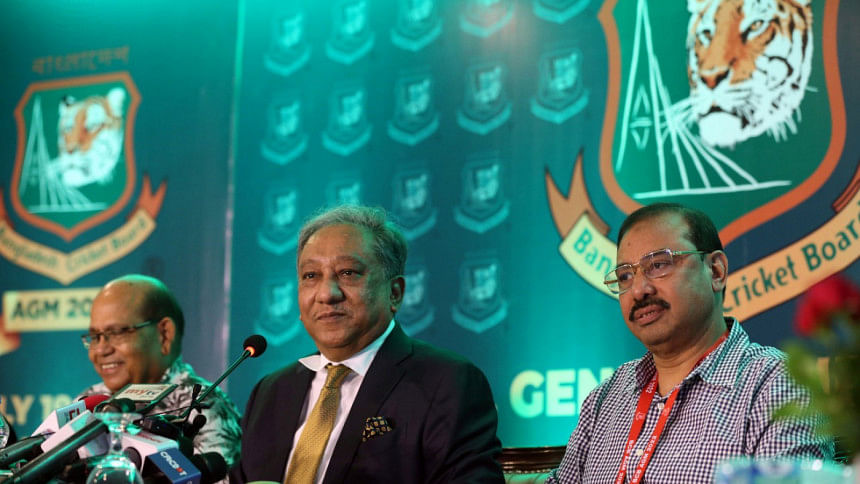 Following an AGM (Annual General Meeting) today, the Bangladesh Cricket Board (BCB) announced that the constitutional changes have been made to enact the Regional Cricket Associations (RCAs), a long unfulfilled promise of the current BCB president Nazmul Hassan Papon.
"There remains no more obstacle to enacting the Regional Cricket Associations," Nazmul said in a press conference at a city hotel following the AGM.
The major agendas that were in the AGM were the constitutional amendments to make the formation of the RCA constitutional. The counsellorship of Premier League clubs have also been divided equally to one councillor from every club. Previously, the Super League teams from the Dhaka Premier League (DPL) tournament were allotted two councillors in the board.
The BCB also enacted two new standing committees constitutionally with Bangladesh Tigers and Welfare committee.
The formation of the Regional Cricket Association (RCA) have been a long-unfulfilled demand and was a commitment that BCB had wished to uphold when they applied for Test status. Nazmul stated back in 2017 that decentralization of cricket was of top priority for his board.
Decentralisation would see stronger regional bodies act with more independence and take mopre responsibility and accountability, backed by right infrastructures, patrons, grounds and facilities to boost cricket.