Miraz taken to hospital after being hit on an eye by a football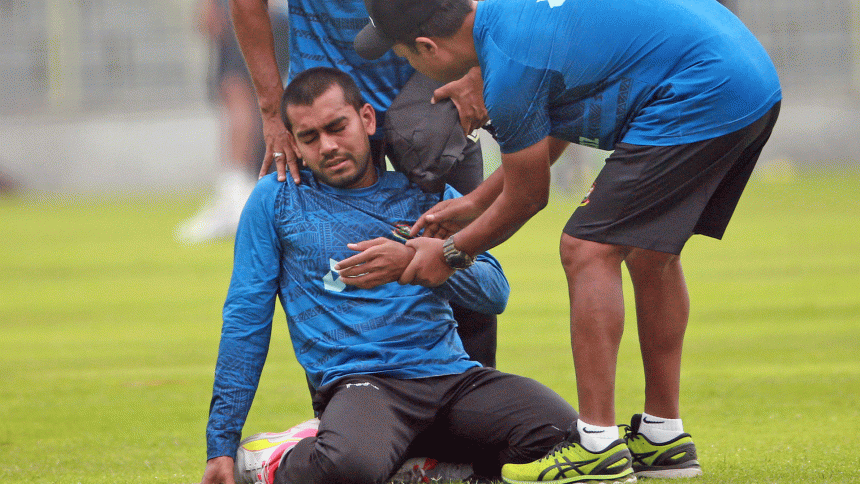 Mehdi Hasan Miraz got injured during a practice session in Sylhet today. The in-form all-rounder got hit in the eye by a football during a warm-up session with a football at the Sylhet International Cricket Stadium in the morning. Later, the cricketer was taken to hospital for scans.
The good news is the CT scan done on Miraz revealed no cause for concern. However, he was taken to an ophthalmologist for extra precautions.
BCB's chief physician Debashish Chowdhury told The Daily Star, "An ophthalmologist is looking at him. He is being tested. CT scan done, the report came good. Now let's see what the ophthalmologist says."
The three-match ODI series against Ireland begins at this ground tomorrow. The Tigers reached Sylhet two days ago. Miraz did not take part in the optional practice session on the previous day.