'Marufa saved tiffin money to buy tennis balls'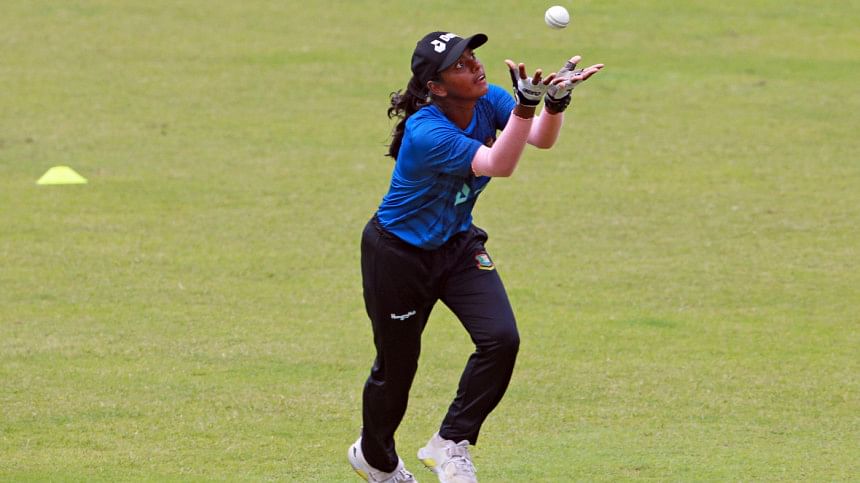 Bangladesh women's cricket team's latest sensation Marufa Akter's strenuous journey to the country's national team had her save tiffin money to buy tennis balls to play cricket, her mother Morzina Begum revealed on Sunday.
Eighteen-year-old Marufa starred with a player-of-the-match performance in the first of the three-match ODI series against India at the Sher-e-Bangla National Cricket Stadium. She picked up four wickets to help the Tigresses clinch the first match and chipped in with two in the third as Bangladesh tied the series 1-1.
Morzina recalled the memories of her daughter's journey, admitting that at one point she discouraged Marufa to carry on with the sport.
"She used to buy tennis balls by saving Tk 5 daily which her father gave her to buy tiffin," Morzina told The Daily Star. "I used to rebuke her due to her affiliation with cricket as it was unusual for a girl to take up the sport. I had her do all the domestic chores so that she couldn't play. But she did it all promptly and then went to practice where she trained with boys, including her brothers."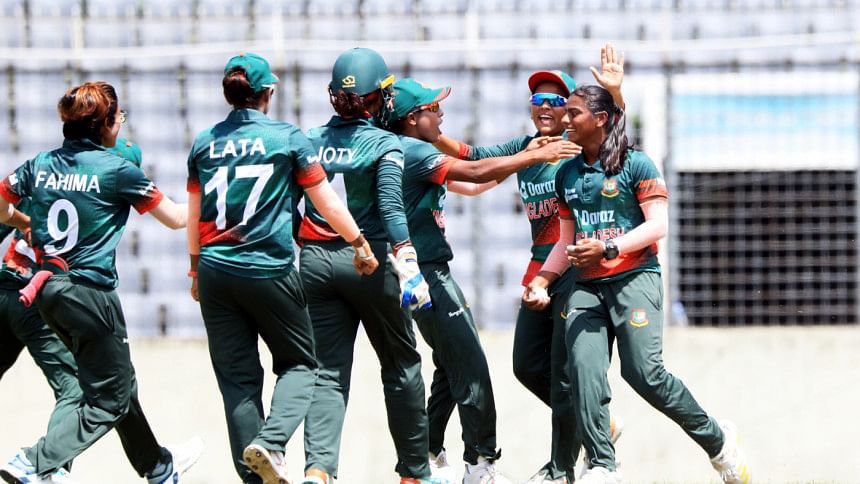 The hardships, however, were forgotten on Sunday when Marufa's father Aimullah Huque, a sharecropper, rejoiced in his daughter's stellar display on television from Kadikhol village of Songolshi union in sadar upazila of Nilphamari district. 
Despite the time constraints that come with farming, Aimullah never fails to watch the Tigresses play and on Sunday, he was joined at his house by a large gathering of villagers who watched one of their own turn the tide for their country against a team like India.
The TV at the address came as a gift from Marufa, who bought it with her first income as a cricketer.
In the afternoon, when Aimullah went to Dhelapir market, a jubilant crowd demanded sweets to be treated by the 52-year-old to celebrate Marufa's fine display.  
Aimullah didn't disappoint and spent Tk 700 in the village restaurant to treat the crowd. He used the money he got from selling a maund of paddy. 
Marufa drew attention locally when she impressed in a school cricket competition while she was studying in the ninth grade at the Power Development Board High School. She was then under the tutelage of renowned coach Imran Hossain, who accommodated her to train with upazila-level cricketers at the Railway Stadium.
In 2019, she was scouted by the BKSP through a talent hunt program that took place at the Nilphamari Stadium. The journey has only been forward for her since then. She won adjudged the most promising player in the 2021-22 season of the Women's Dhaka Premier League.
The right-arm pacer became Bangladesh's highest wicket-taker in the Under-19 World Cup and took a couple of wickets in their remarkable win against Australia in the tournament. 
After passing the India Test with flying colours, Marufa now awaits her SSC examination results. 
Aimullah revealed that he was able to buy three cows for his household with Marufa's salary which she handed over to her father.