Liton's flying catch leaves Kohli stunned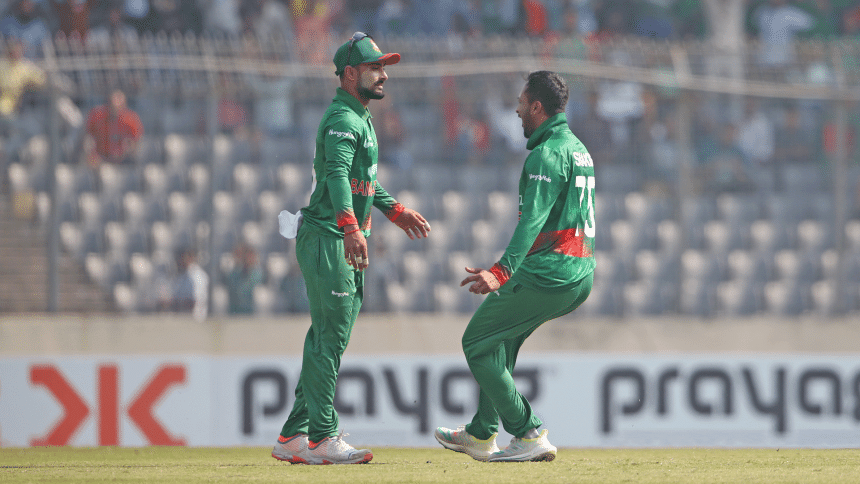 Virat Kohli was left bemused. Short of his jaws dropping, he could not quite comprehend what had transpired while Bangladesh celebrated. 
An arm delivery from all-rounder Shakib Al Hasan had got the better of India skipper Rohit Sharma in the second delivery of the 11th over. 
With the skipper gone, Kohli had to anchor but Shakib flighted it up two deliveries later leading Kohli into a drive away from his body rather uppishly. 
Liton Das, the skipper for the ODI series produced an outstanding piece of work on the field, diving to his right to clutch it out of thin air. Kohli thought he placed it well enough but stared in disbelief as Liton's catch and Shakib's double strike saw India reach 49 for 3 in 11 overs.