Joty and Co expect 'best result' in Asian Games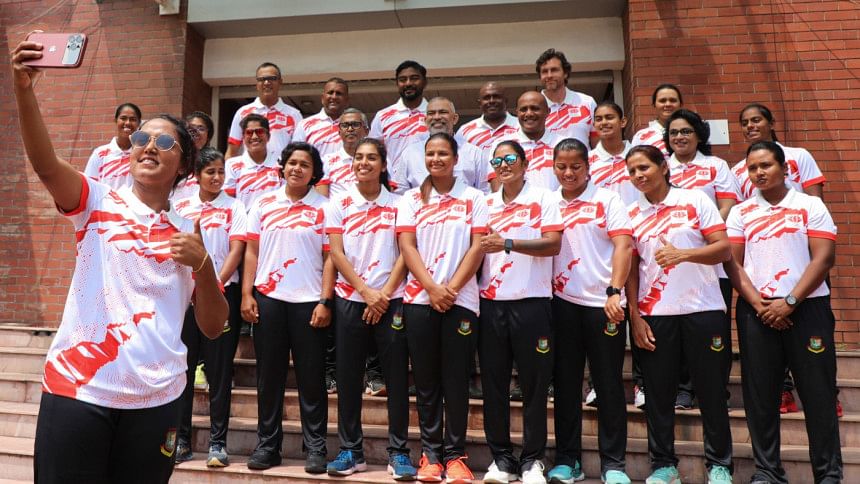 The Bangladesh women's cricket team embarked on their Asian Games journey on Sunday night, having undergone a camp in Sylhet where fitness, apart from skills, was high on the agenda. The team left for China's Hangzhou and will play from the quarterfinal stage as one of the top-ranked ICC T20I outfits.
Captain Nigar Sultana Joty said that she and the rest of the team were satisfied with the work they had done in the camp.
"It's important for the team how we prepare. I would say that we have worked extremely hard in the last one month and we will see the result of our hard work going forward. The new faces are not really new at the moment. They played the India series and gained lot of experience. They are here because they are capable. We are in good shape and our goal would be to do well as a team," Joty told the media in Mirpur yesterday.
The Tigresses have won silver medals in the past two Asian Games and for Joty, the feeling of winning a gold medal would a different experience compared to winning a trophy. Joty, who would be appearing in the Asian Games for the first time, was hopeful of getting the desired result.
"I feel that there is a big difference between winning a trophy and winning a medal. We won the gold medal in the 2019 South Asian Games and I felt that the enjoyment factor was different compared to winning a trophy. I would say that everyone's wish is to get the best result for Bangladesh. Bringing gold would be a big achievement and there are expectations," she said.
The Bangladesh team would play their first game on September 22 against quarterfinal opponents, who would be determined following draw after the initial group stage matches. India, Pakistan and Sri Lanka are the other sides to have been seeded directly to the quarterfinal stage.