'Deep concerns' as Pakistan clears cricket team for World Cup in India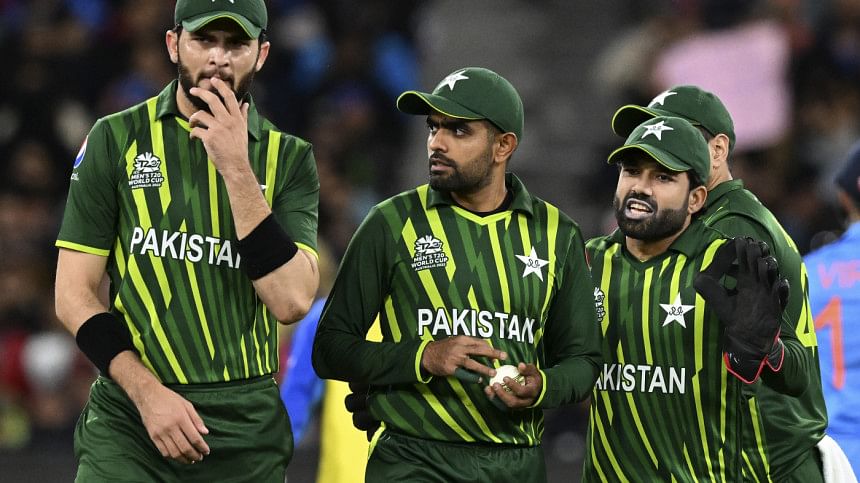 Pakistan's government on Sunday said the country's cricket team will be allowed to play in the World Cup in neighbouring India later this year, but expressed "deep concerns" over security.
"Pakistan has deep concerns about the security of its cricket team. We are conveying these concerns to the International Cricket Council and the Indian authorities," the foreign ministry said in a statement.
"We expect that the full safety and security of the Pakistan Cricket Team will be ensured during its visit to India."
Pakistan and India are due to clash in a high-voltage game in Ahmedabad on October 15, the home city of India's prime minister Narendra Modi.
The Pakistan Cricket Board (PCB) had earlier stated reservations over playing in the 130,000 capacity Ahmedabad stadium and in front of a potentially hostile crowd.
The PCB had even threatened to boycott the World Cup after India refused to send its team across the border to feature in the forthcoming Asia Cup.
After India's refusal, the August 30-September 17 Asia Cup was rescheduled on a hybrid model with only four matches in Pakistan and the remaining nine in Sri Lanka.
Pakistan criticised India's hard-core stance on stalling cricket ties over the 2008 militant attacks on Mumbai.
The two countries have not met in a bilateral series since 2012 and only play in multinational events, the last in the Twenty20 World Cup in Australia in October 2022.
"Pakistan's decision shows its constructive and responsible approach vis-a-vis India's intransigent attitude, as the latter had refused to send its team to Pakistan for the Asia Cup," added the statement.
The World Cup runs from October 5 to November 19 in India.
"Pakistan has consistently maintained that sports should not be mixed with politics," added the Pakistan Ministry of Foreign Affairs statement.
"It has, therefore, decided to send its cricket team to India to participate in the Cricket World Cup 2023."
It added: "Pakistan believes that the state of bilateral relations with India should not stand in the way of fulfilling its international sports-related obligations."