Boycott lashes out at 'Bazball' approach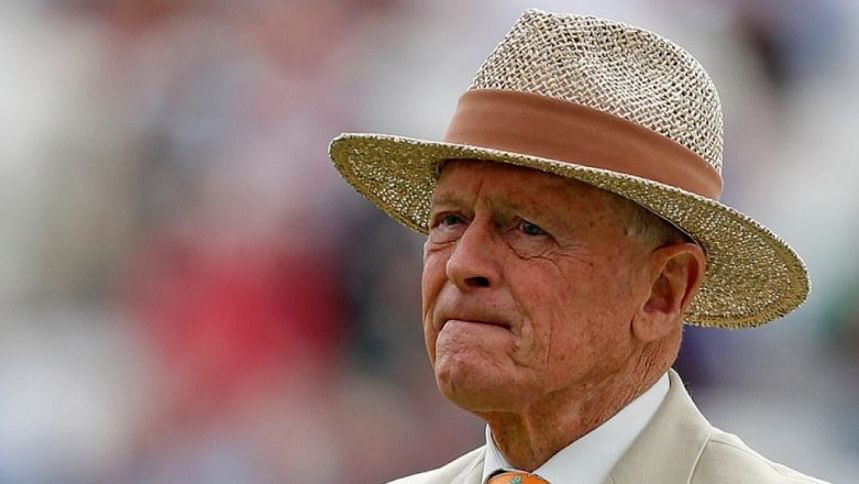 England coach Brendon McCullum said the opening Ashes Test "validated" their attacking approach despite the two-wicket defeat at Edgbaston and that they would be even more aggressive in the second match of the series, starting Wednesday at Lord's.
Former England captain Geoffrey Boycott, however, has lashed out at Ben Stokes and Co. for getting "carried away with Bazball" and not making winning a priority, adding that England are in danger of reducing the Ashes to an exhibition series.
England were in the driver's seat for much of the match but Australia's often cautious approach prevailed thanks to a match-winning 55-run ninth-wicket partnership between captain Pat Cummins and Nathan Lyon.
This was just England's third loss in 14 Tests since McCullum joined captain Stokes at the helm, with the team's policy of all-out aggression dubbed 'Bazball' in reference to the former New Zealand skipper.
"England are in danger of reducing the Ashes to an exhibition," Boycott wrote in his scathing column for 'The Telegraph'.
"England have got carried away with Bazball and seem to think entertaining is more important than winning. But England supporters want one thing more than anything else — to win the Ashes."
"Scoring fast runs, whacking lots of fours and sixes is lovely. It is great. But only if England do not lose sight of the big prize which is to beat Australia. If at the end of the series Australia go home with the Ashes we will feel sick, regardless of how much we have been entertained."
Boycott claimed that the much-anticipated Ashes series between the two rivals would lose its importance if England don't play to win.
"If England are not playing to win then these Ashes Tests are not that important. They are only exhibition matches. They have got it back to front. It is not about entertaining and then winning. It is about winning first.
"By all means entertain but cricket is like chess. There are moments when you need to defend. Sometimes you need to be patient and accept it."