Missile-guided technology to monitor Aussies pacers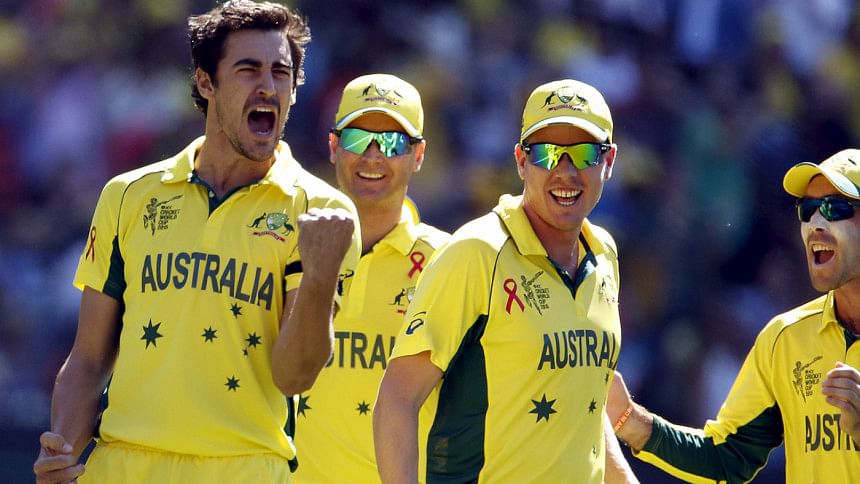 Australia are making use of technology to the fullest. For the upcoming tour of Sri Lanka, the fast bowlers will start training under a technology more commonly used in military settings.
Researchers have come up with an algorithm using submarine and guided missile technology to reduce injuries and improve performance of the country's pacemen.
The Australian cricket team is using the "torpedo technology" to prepare for the Sri Lanka series and also for the 2017 Ashes, which they are aiming to reclaim.
Sports scientists at Australian Catholic University's world-leading School of Exercise Science came up with an algorithm as the answer to the current method of measuring a professional cricketer's workload, which only takes into account the number of deliveries bowled and not the intensity and effort required to do so.
The scientists proposed this algorithm to the British Journal of Sports Medicine and implied that coaches use the missile-guiding micro-technology implanted in newly-developed wearable devices, which would run the so-called "smart algorithms". "The same technology is used to navigate submarines, guided missiles and spacecraft," co-author Dr Tim Gabbett said.
Dean McNamara, a fellow sports scientist and researcher, said once the algorithm notes a delivery, a measure of bowling intensity could be attached to that individual delivery using a 'accelerometer' and gyroscope technology. "Tagging individual balls with an intensity measure provides both immediate analysis such as identifying effort balls, or potentially a drop in performance due to fatigue, or longer term workload analysis," McNamara said.
"Measuring bowling intensity for individual balls or sessions provides context for the acute and chronic workload of the individual bowler, and ultimately the preparedness of the bowler for the maximal workload of the immediate competition."
The technology not only monitors the fast bowlers, but also prevents injuries and enhances performances. It might also be used for baseball, rugby league, rugby union, tennis and AFL football. The researchers are already using this technology to assist the Wales rugby union team in addition to Australian cricketers.