Lehmann wants ODIs to be more 'liberal' during rain delays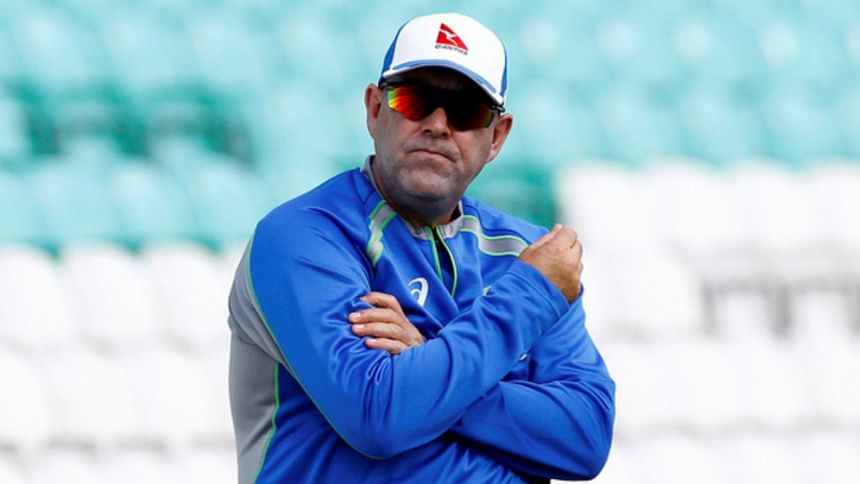 Australia coach Darren Lehmann wants one-day international matches to continue as long as conditions are safe, even if not ideal, after back-to-back washouts left his team's Champions Trophy campaign in complete disarray.
The 50-over world champions are particularly upset after their second Group A match against Bangladesh was washed out on Monday just four overs short of what could have been a comfortable victory after having to split points with New Zealand in their tournament opener.
Fear of rain looms large over Saturday's do-or-die match against Ashes rivals England as well and Lehmann said administrators need to think more about the fans who expect a result.
"I think we've just got to be more liberal to play some cricket. The fans want to see a result," Lehmann said.
"Especially this time of year in England, you can get (wet) weather. So it's a case of if it's not raining or it's drizzling, we should just play."
He cited the example of Twenty20 cricket where matches continued in light rain.
"My view is simple – play as much cricket as you can, where you possibly can," said the 47-year-old.
"You have to consider the safety of the players. That's important and umpires and match referees take that into account.
"But we've played games in the past, I can think of a T20 game in South Africa (in 2014) where we had sand or sawdust on the ground to play."
International Cricket Council's influential Cricket Committee, of which Lehmann is a member, has had several discussions on rain delays but more needed to be done, said the former player.
"Players and administrators have to move the game forward in the best way for the fans. Because we've got to grow the game."
Leg-spinner Adam Zampa has said Australia were looking at the match against England as a quarter-final contest and Lehmann suggested big-hitting batsman Chris Lynn could feature in the playing XI, possibly at the expense of all-rounder Moises Henriques.
"He'll come into contention again for the last game against England," he said of the 25-year-old.
"At the moment, with the make-up of our side, Zampa came in for (John) Hastings (after the first game) because we thought it would spin. He bowled very well.