'Invincibles' opener Morris dies at 93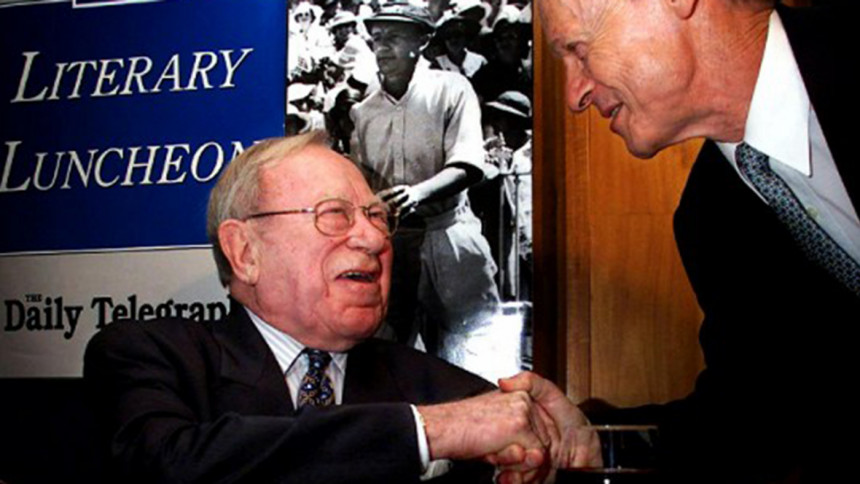 Australian Test great Arthur Morris, a key member of Don Bradman's 1948 'Invincibles' side, has died aged 93.
The left-handed opener scored 3,533 runs in 46 Tests at an average of 46.48 and was named in Australia's team of the century in 2000.
Morris was leading run-scorer on the 1948 tour of England, and scored 196 at The Oval - an innings overshadowed by Bradman's duck in his farewell innings.
"We have sadly lost a cherished link with our past," Cricket Australia said.
Chairman Wally Edwards continued: "Arthur Morris was a great man and one of the true greats of Australian cricket who until now had been a treasured connection to an extraordinary era of the game.
"When Australia's best openers are discussed his name will always be one of the first mentioned."
Morris was one of the two surviving members of the 'Invincibles', who went through the entire 1948 tour - 31 first-class matches - without losing once. Neil Harvey, 86, another left-handed batting great, is the only remaining player from that squad.
Born in Sydney's Bondi beachside suburb, Morris was the first batsman to score centuries in both innings of his first-class debut as an 18-year-old for New South Wales.
He made his Test debut against England in Brisbane in 1946 and went on to score 12 centuries, captaining his country twice.
He was at the non-striker's end in the final Test in 1948 as Bradman, needing only four runs to retire with a career average of 100, was out second ball for nought.
Australia coach Darren Lehmann paid his respects to Morris on social media, tweeting:  "One of the true legends and gentlemen of the game. Arthur Morris RIP champion, our thoughts are with his wife Judith and family at this time."
Greg Baum, chief sports columnist at the Sydney Morning Herald, added:  "What did Arthur Morris get out of cricket? Poverty, he always said, laughing. But what richness he gave us, as cricketer and gentleman."