At least 2-week wait for Sussex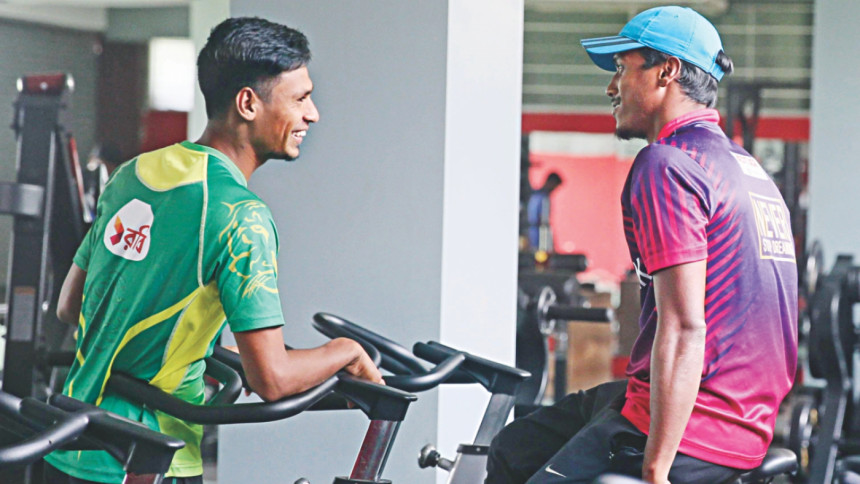 Mustafizur Rahman returned to his workplace at the Sher-e-Bangla National Stadium in Mirpur yesterday with a broad smile that hinted that the time spent at his beloved Tetulia home wiped away the mental fatigue he had been suffering due to the long absence from home while playing the Indian Premier League (IPL).
The magical left-arm pacer's rehabilitation began yesterday and will extend for two weeks. Mustafizur is likely to be assessed again after eight days.
Surrounding Mustafizur, the latest question is whether the paceman will be available for Sussex, the county side which is desperate to welcome the new pace sensation in England.
A decision in this regard however is likely to be taken after two weeks, once the bowler completes rehabilitation in Dhaka for his right hamstring and ankle injuries suffered during his debut IPL season.
"We are working on his hamstring and ankle injuries. He has recovered from the problem with his shoulder and side strains. We are planning to assess him every week and we will take a decision on him when we see his improvement," Bangladesh national cricket team's physio Bayjidul Islam said yesterday.
"For the first week I don't see any possibility of him taking the field," he said adding that he was happy with the current measurements of his weight which he lost after IPL.
In March, Sussex had announced that Mustafizur would be their second overseas player and participate in the NatWest T20 Blast and the Royal London One-Day Cup. He was originally supposed to join the county after his IPL stint but the bowler was advised rest to nurse some minor injuries.
It has been learnt that even if he becomes fit and does make the trip, it will only be after the Eid celebrations.