Hyderabad will host BD Test: HCA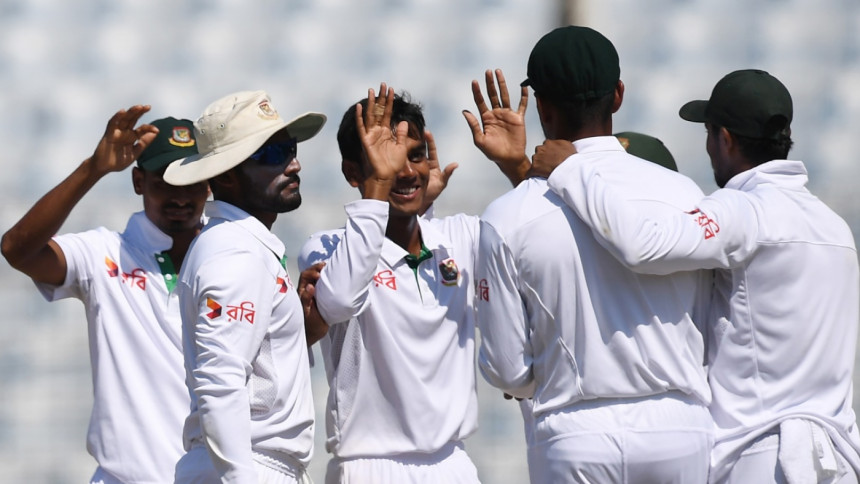 India's Hyderabad Cricket Association (HCA) today rubbished speculations that the organisation will not host the India-Bangladesh Test scheduled in the southern city of Hyderabad from February 13 due to fund crunch.
"Let me set the record straight that HCA has never ever shown reluctance to host the Test. We are issuing tender notice for in-stadia advertisement today. Also, we are set to sign a deal with TCM (Twenty First Century Media) within a day or two. I don't know who spread all these rumours," HCA Secretary K John Manoj explained, reports our New Delhi correspondent.
Asked about the fund crunch, Manoj said "Every Association needs clearance from the Supreme Court and everyone has got allocated funds cleared by the apex court. Did any of the Test matches stop? And let me tell you that we have organised for enough funds to host the Test match (with Bangladesh) which will procure through in stadia rights."
Manoj also said that HCA have in fact made arrangements for Bangladesh to come a bit earlier as they would like to play a three-day warm up game.
"In fact, Bangladesh wants to come a week early for practice match. We have enough funds for that also. Therefore, I believe it is some BCCI officials, who probably are disqualified, want to spread baseless rumours. So I put it again: Hyderabad is hosting the Test match," Manoj said.
The Test will be played at the Rajiv Gandhi stadium in Hyderabad.
There were reports in a section of Indian media that doubts remain if fund restrictions imposed by the court as part of a drive to clean up the Indian cricket board mess could hit the India-Bangladesh Test in February. But HCA Secretary's remarks today cleared the air.