Hey, you are playing Test?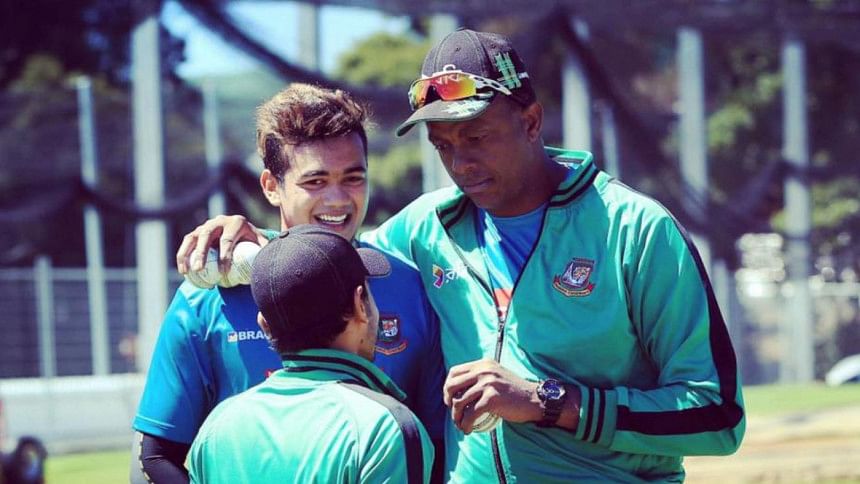 Bangladesh are yet to decide the final eleven for the opening Test against New Zealand that starts in Wellington on Thursday. But one thing is guaranteed that Taskin Ahmed will make his Test debut on the green top of Basin Reserve in the pretext that the right-arm pace bowler appeared at the pre-match briefing today.
It is customary for someone who is playing confronts the media before a game and when Taskin appeared at the media session after the team's training with a big smile on his face, he looked very excited to don the white shirt and take the shiny red ball for the Tigers.
"It will be dream come true if I can make my debut in the next game. In the last three years in all the series I have played it was a case I was leaving the team either after the one-day or T20I series. This is the only occasion I'm staying back. If I get the opportunity I will give my best and playing a Test match will be the best moment of my career," said the excited 22-year-old lanky pacer.
His excitement was more befitting because as pace bowler he could not have thought for a better ground to make his Test debut.
"Obviously bowlers are very happy after looking at that pitch. It's greenish and hard it's good to bowl. I'm also very happy. We have couple of good fast bowlers. We proved already that we can do well.  If we can bowl to our potential I hope we can make a difference," he added.
He also admitted that he was enjoying every moment leading up to that dream day.
"Hey, you will play Test, everyone laughing and telling me. I'm also enjoying it. Everyone is inspiring me," he said with a broad smile on his face.