Eng coach mulling two spinners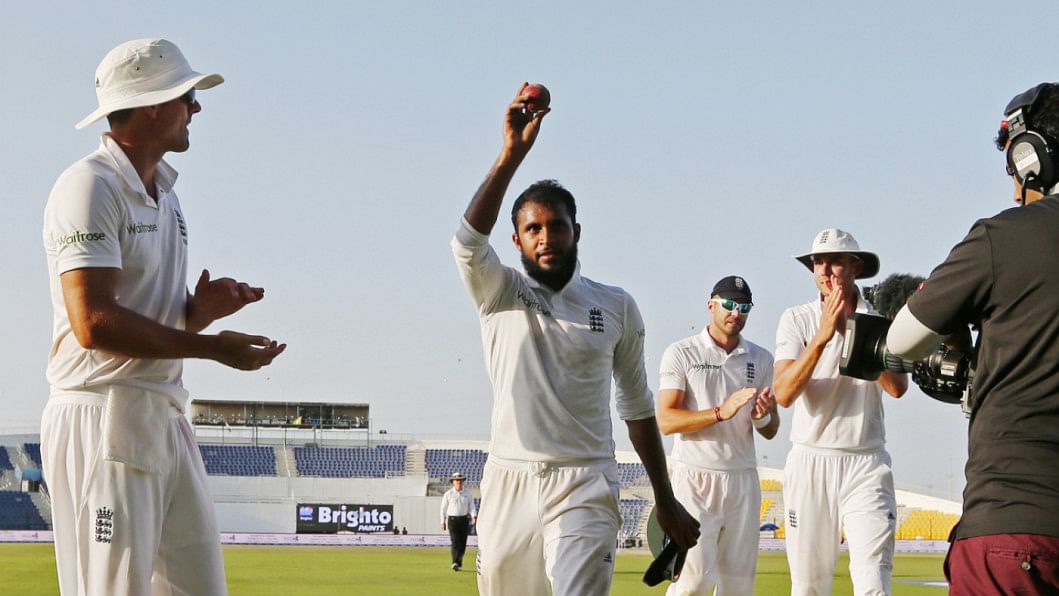 England coach Trevor Bayliss has said it's possible the team could field two specialist spinners at home after Yorkshire leg-break bowler Adil Rashid was called into the squad for the second Test against Pakistan.
Joining Rashid in an unusually large 14-man party were the fit-again duo of James Anderson and all-rounder Ben Stokes, with England looking to bounce back after last week's 75-run defeat by Pakistan in the first Test at Lord's.
Pace bowler Anderson, England's all-time leading wicket-taker, is now set to make his Test return on his Lancashire home ground when the second of a four-match series starts at Old Trafford on Friday.
Anderson and Stokes have been proving their fitness following respective shoulder and knee injuries in the ongoing County Championship match between Lancashire and Durham at Southport near Liverpool.
The more intriguing selection was that of Rashid, all of whose three Test appearances to date came in 'spin-friendly' conditions against Pakistan in the UAE last year.
England have long been reluctant to field two spinners at home, where pitches in recent years have tended to favour faster bowlers.
Moeen Ali, who for most of his career has been better known as a batsman, was effectively 'milked' by Pakistan in their first innings 339 at Lord's and there are those who believe Rashid could replace him as England's front-line spinner.
But while neither Ali nor Rashid are in the class of Pakistan leg-spinner Yasir Shah, who rose to the top of the International Cricket Council Test bowling rankings after his 10-wicket haul at Lord's, Bayliss said it was not impossible both men could feature in the same England side.
"I've always thought of playing two spinners [at home], at some stage," he said. "[Pakistan] have three left-arm pace bowlers, who created rough outside the off stump for Moeen," the Australian added.
"So looking ahead, if we did happen to have two spinners, they could both play an important part for us."
But the biggest immediate problem England have to solve after Lord's is how to bat better against Shah, who knocked Anderson off the top of the rankings on a pitch that did not offer him that much assistance.
"Our batters have to play their spin a lot better," said Bayliss. "Especially in the first innings, I felt we gifted him a few wickets with shots I'm sure the boys would like to replay."
Hampshire batsman James Vince was retained despite a lowly average of under 19 after four Tests.
Bayliss hopes England will be rewarded for adopting an equally patient approach with Vince.