'Didn't need a major change in my action'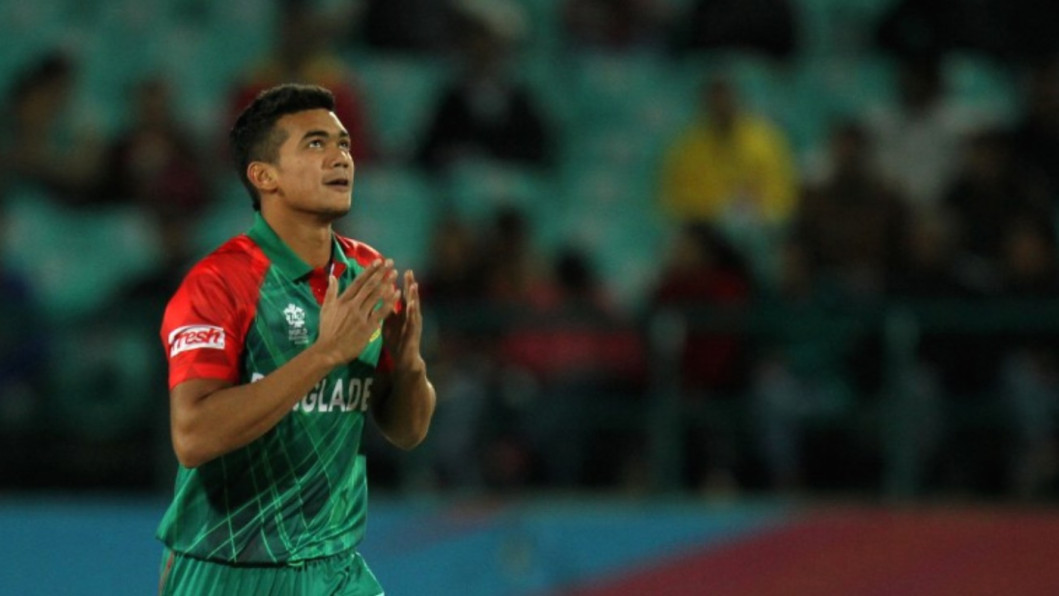 Bangladesh fast bowler Taskin Ahmed has said that his bowling action did not require a major change after he was suspended by the ICC over it in March this year.
Both Taskin and Arafat Sunny, whose actions were found illegal after independent assessments, are likely to have their remodeled actions tested by the ICC in August.
Taskin underwent rehabilitation work with BCB coach Mahbub Ali Zaki while also playing in the Dhaka Premier League from April to June.
On Sunday, he gave an action test in front of the BCB's bowling-action review committee who employed six cameras during the session at the National Cricket Academy ground in Mirpur.
"I never really needed a major change in my bowling action, because the problem wasn't that big," Taskin said. "They found three deliveries faulty out of seven overs.
"It feels good that we have such technologies at home now. The test has given me more confidence. I have spoken to a number of experts who said that my bowling action has improved. If I keep going at this rate, I will be ready for the main test soon."
BCB's Management Information Systems manager Nasir Ahmed said that the committee will analyse the footage which will give them a better picture of Taskin's improvement.
"We have taken his footage in a professional way, for the first time since his rehab began. We will analyse the footage of this test and those from his rehab," Nasir said. "We will see his progress before sending him for the ICC bowling action test.
"We have done the test in 2D camera, but the ICC's test will be in 3D so it will be hard to be 100% sure about his action. But we can judge how much he has improved and whether he has been able to grasp what he was told to work on."
The BCB had asked the Bangladesh team management to take a decision on Taskin and Sunny, the other Bangladesh bowler who was banned in March.
According to BCB sources, national coach Chandika Hathurusingha believes that both bowlers should be sent in August, well in time for the team's preparation ahead of the England series in October.