Bravo dropped from WI squad for 'idiot' tweet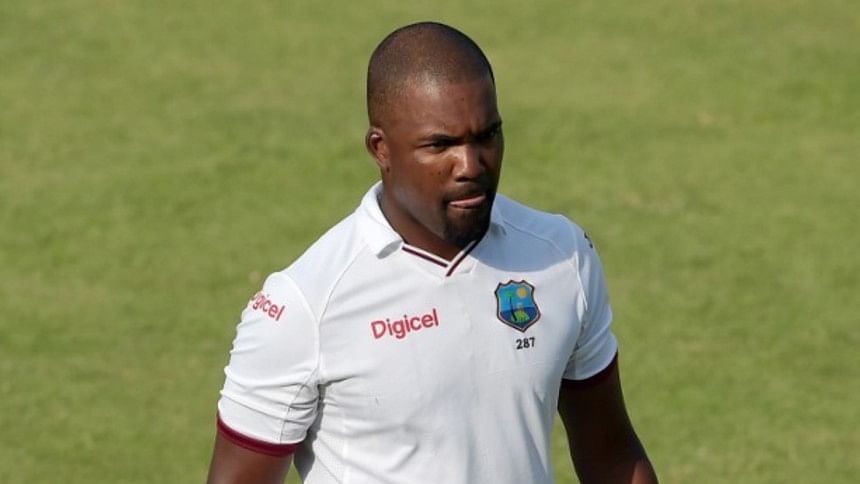 Batsman Darren Bravo has been dropped from the West Indies squad in Zimbabwe for a triangular one-day international series because of "unacceptable behaviour", the West Indies Cricket Board (WICB) said on Saturday.
Bravo was replaced by Jason Mohammed in the 15-man squad one day after he described WICB chairman Dave Cameron as a "Big idiot" in a tweet following a disagreement over his playing contract.
In an interview with SportsMax TV, a Caribbean television network, Cameron said that Bravo had been offered a grade 'C' contract due to his slipping batting average.
"It is explicit that if your averages are not above a certain level, it tells you what contracts you get," Cameron had explained. "It is very, very explicit.
"His averages in the last two years have been declining, so what do you do? Reward poor performance or do you encourage him to get better?"
In response, Bravo said he had never been offered a grade 'A' contract, tweeting. "You hav been failing 4 d last 4yrs. Y don't u resign and FYI I've neva been given an A contract. Big idiot @davec51."
On Saturday, the WICB said in a news release that Bravo had been replaced by Mohammed in the tour squad "due to inappropriate and unacceptable behaviour, which is contrary to his contractual obligations to the WICB".
The board said that Bravo's contract made clear he was not permitted to make any statement in "print media, television, radio, internet or any social networking media" that "bring yourself, WICB or any official or authorised representative of WICB or the game of cricket into disrepute".
Bravo was the second-highest run scorer for West Indies in their recent Test series against Pakistan in the United Arab Emirates, but he had struggled for form in the previous series against India at home, totaling just 139 runs in seven innings.
The triangular one-day international series in Zimbabwe, which also features Sri Lanka, starts in Harare on Monday.