Bowling actions of Arafat and Taskin found to be legal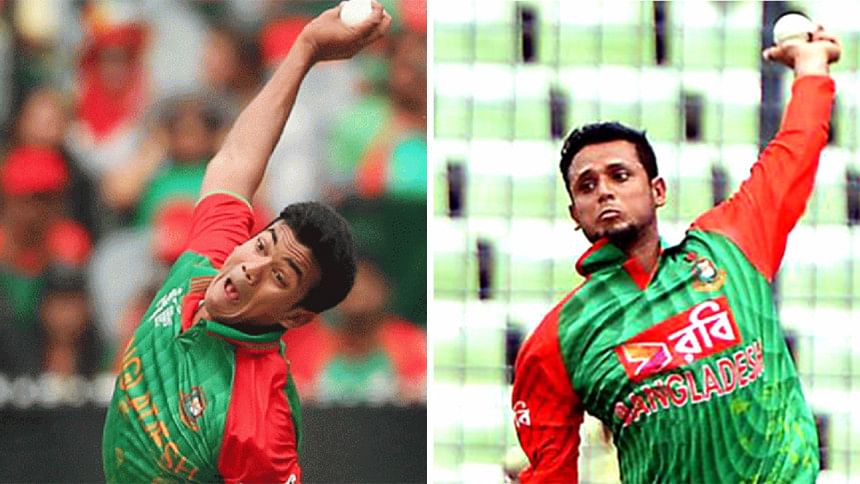 The International Cricket Council (ICC) today announced that following remedial work and re-assessments, the bowling actions of Bangladesh's Arafat Sunny and Taskin Ahmed have been found to be legal, and both bowlers can now resume bowling in international cricket, effective immediately.
Taskin is likely to be included as the 14th member of the squad for the 3-match ODI series against Afghanistan.
At the re-assessments, which were carried out at the National Cricket Centre in Brisbane on September 8, it was revealed that the amount of elbow extension in all of Arafat and Taskin's deliveries were now within the 15-degree level of tolerance permitted under the ICC regulations, according to ICC's media release.
The umpires are free to report Arafat and Taskin in the future if they believe they use a suspect action.
Arafat and Taskin were reported after their side's opening match in the ICC World Twenty20 2016 against the Netherlands in Dharamsala on Wednesday, March 9. The independent assessments were performed at the ICC-accredited testing centre in Chennai.