Russell's black bat banned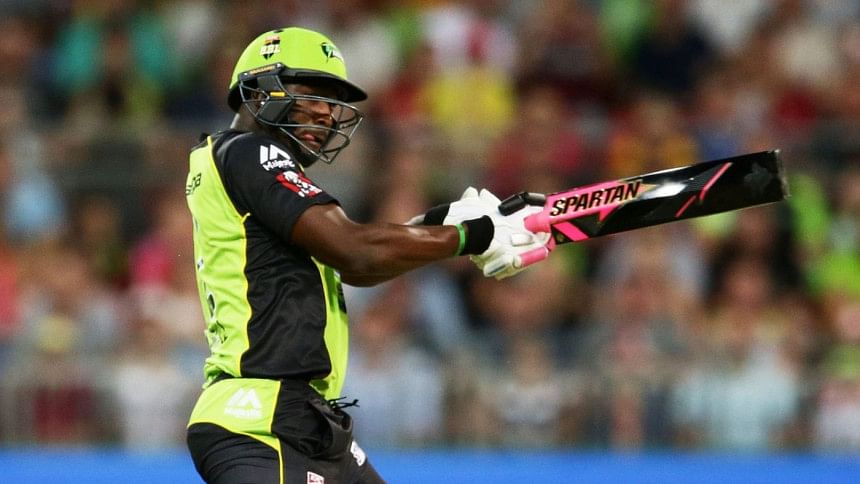 Cricket officials Wednesday banned a black bat used by West Indian Andre Russell in Australia's T20 Big Bash League because its colour marks the ball.
The Sydney Thunder star used the bat with a black blade and pink handle during Tuesday night's opening BBL match against the Sydney Sixers after Cricket Australia initially gave the all-clear.
But after feedback from match officials that it was leaving black marks on the match ball, they reversed their permission.
"As a result, we have decided to withdraw our approval for Andre to use the bat that was used last night as the colour solution used by the manufacturer was discolouring the ball," said BBL chief Anthony Everard.
He added that a player could use a coloured bat as long as it "doesn't result in the discolouration of the match ball".
It was subject to Cricket Australia "being satisfied that the bat won't compromise the integrity of the game, which we believe discolouring the match ball does".
Under BBL regulations, a player can use a coloured bat as long as it is same colour as their team's primary kit colour, or black.
Cricket Australia has the discretion to deny any approvals and the umpires can also request a player change the bat if they believe it is affecting the integrity of the match.