BCB president admits tour in doubt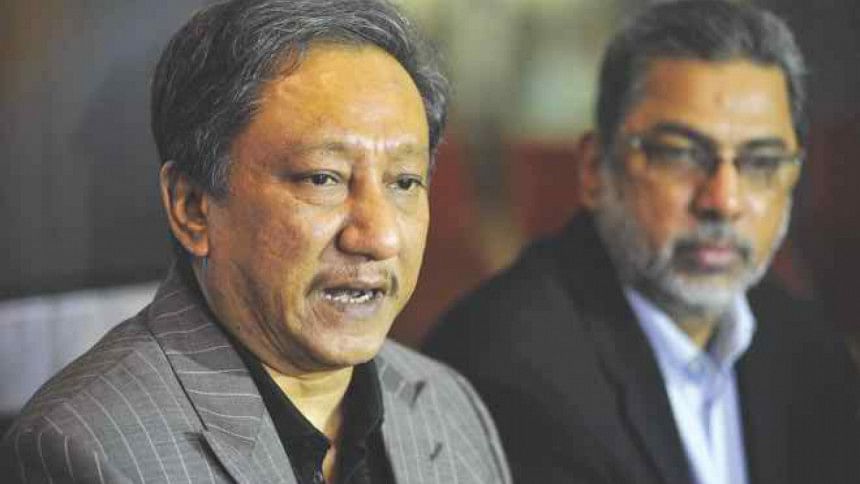 BCB president Nazmul Hassan has said the killing of an Italian national in Dhaka on Monday could seal the fate of the Bangladesh-Australia Test series, officially due to begin next week.
However, he also said he believed that the security assurance - including a four-layered cover - given to Cricket Australia's security team by the highest level of the Bangladesh government in their meetings over the past two days should be sufficient for a touring team.
Cricket Australia, Hassan said, is likely to inform the BCB of its decision on the tour in the next couple of days.
While it is quite rare for a foreign national to be a target of such an attack in Dhaka, the timing of the incident will not help matters related to the tour. The team's departure was delayed after the Australia government issued a travel alert last Friday.
"The situation is now different after the death of the Italian national," Hassan told reporters at his residence in Dhaka on Tuesday.
"The UK and US governments have also given out alerts. This is a very rare incident in Bangladesh but one has to understand the difference between this and a cricket team that is given blanket security."
Hassan said that the specific threat did not relate to the touring team but to an annual event held by Australian expatriates in Dhaka.
"Every year on October 2, Australians living here hold a private party in a hotel. They had information related specifically to that programme."
He also spoke on the meetings between the two sides. "In the space of a day and a half we took them to the highest level of our security and intelligence agencies, the home minister, as well as the prime minister's security advisor," Hassan said.
"Everyone reassured them that there won't be any trouble. We will give them four-layered security."