'Bangladesh have been outstanding'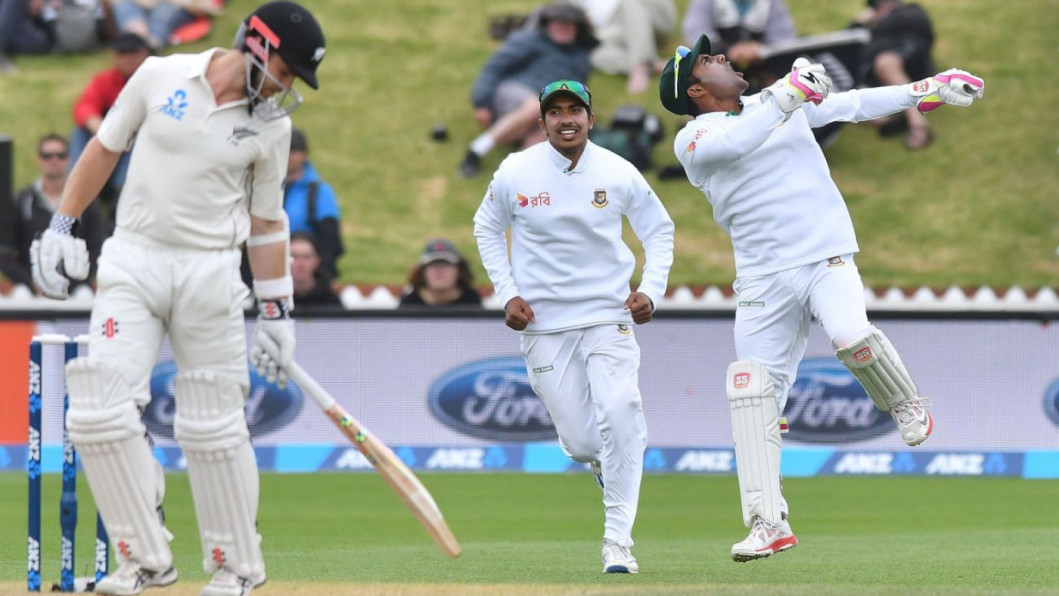 New Zealand's Ross Taylor has described Bangladesh's performance in the first Test so far as 'outstanding' and expects the Tigers to only get better in the longer format in the coming days.
Speaking to reporters following the third day at Wellington yesterday, he said: "I think it's outstanding [the way Bangladesh have played so far]. I don't think they have played enough international cricket overseas to get that experience. The more they play overseas the better they are going to get.
"Shakib [Al Hasan] has been a world class for a while and the young spinner [Mehedi Hasan] did well. He went under the run-rate of most of the bowlers. It all bodes well for Bangladesh cricket. Their quick bowlers would have enjoyed these conditions and the more they play outside the better their country will get," he added.
While Bangladesh have batted well, their bowling department was always going to face a sterner test considering its inexperience. Taskin Ahmed, Mehedi Hasan, Kamrul Islam Rabbi and Shubhashish Roy had played a total of four Tests before the one at Wellington. However, Taylor believes that they have bowled quite well.
"In terms of games, yes [they are a bit inexperienced], and when they do bowl at home, it's in totally different conditions. When you come to a bouncy wicket, your lengths become very important and teams from the subcontinent can get carried away with the bounce. They bowled enough balls in the right areas and I am sure they will be better for it," said Taylor.
Playing his first Test after an eye surgery, Taylor scored 40 and said he felt good and confident out in the middle, although he conceded he was disappointed to not have scored a bigger knock.
Opener Tom Latham was the player of the day for New Zealand yesterday, scoring an unbeaten century and driving New Zealand. Taylor wants him to continue and score a bigger knock.
"We have a world-class number three in Kane Williamson and we have got a consistent opener in Tom Latham. We need him to carry on and get a big score. I am not sure what his personal best is, but it would be good to get that and carry on," said Taylor.
He also believes the pitch will remain good for batting going into the end of the Test.
"I don't know if that's enough to say it's deteriorating. It's a pretty good batting wicket. At best maybe day five is a better gauge on whether it's breaking up a little bit."