Argentine match halted after fans shower pitch with dolls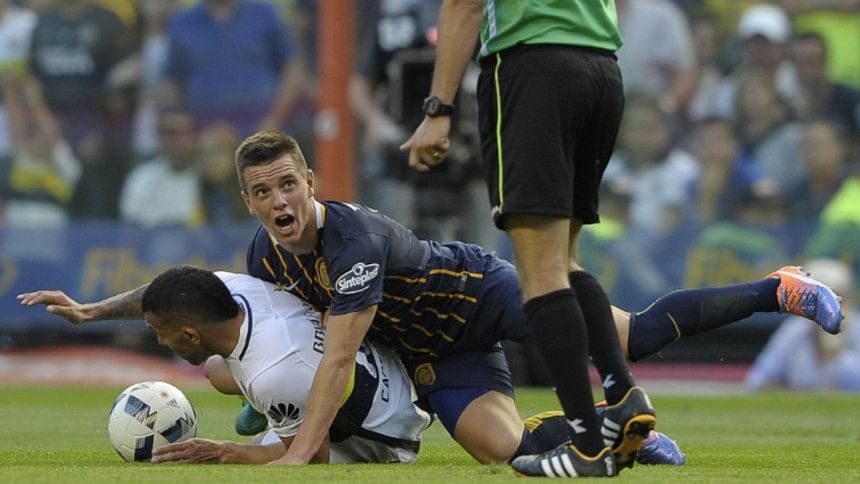 An Argentine first division match between Rosario Central and Racing was briefly halted on Sunday after the home fans showered the pitch with dolls wearing the shirts of their arch rivals.
Central fans threw dozens of baby dolls dressed in the red and blue shirts of Newell's Old Boys, whom they beat 3-1 last week in the Rosario derby.
The match was briefly held up midway through the first half while stewards removed the dolls from the pitch.
Central beat Racing 4-1 to move into 10th place in the Primera Division. Newell's sit in fourth after losing 1-0 to league leaders Boca Juniors on Saturday.