Australia prepare spin offensive
New number 1 take on SL in 1st Test today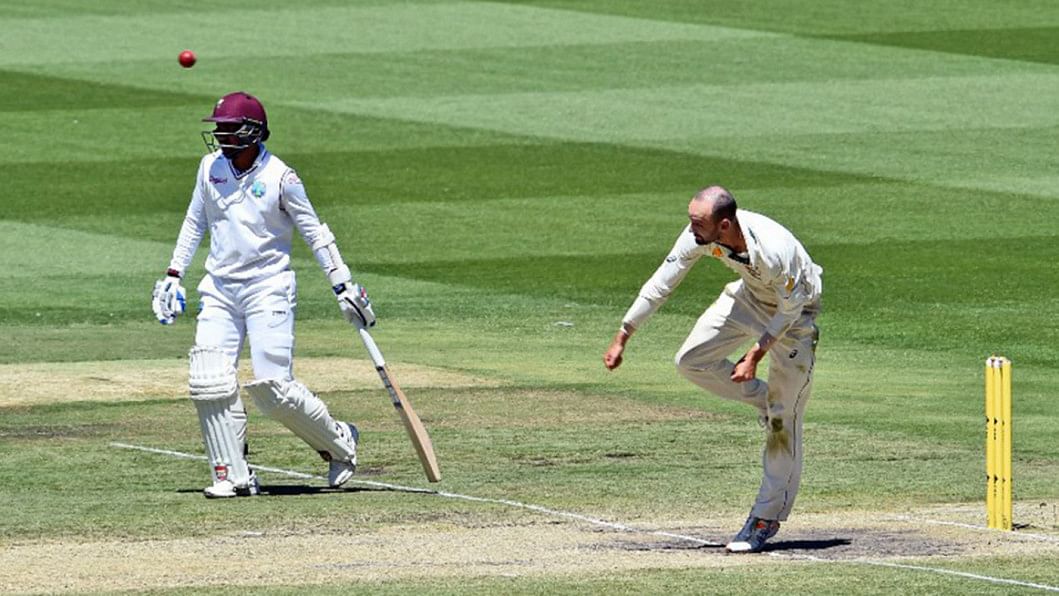 Australian captain Steve Smith named spin twins Nathan Lyon and Steve O'Keefe in his line-up Monday for the series opener against Sri Lanka as the newly-crowned kings of Test cricket look to cement their supremacy.
On the day that Australia were presented with the mace as the world number one side, Smith took the unusual move of naming his starting XI a day before the start of the first Test in Pallekele, near Kandy.
Australia's rise up the rankings has been based in large part on the performance of their fast bowlers such as Mitchell Starc and Josh Hazlewood and they rarely field more than one spinner.
But after taking 10 wickets in a warm-up last week, O'Keefe has been picked to play only his third Test alongside the more experienced Nathan Lyon -- his close friend and Sheffield Shield teammate.
"Both our spinners bowled well in the practice game. They have played lot of games for New South Wales and they are close friends. It's going to be exciting," Smith told reporters in Pallekele, on the outskirts of Kandy.
Australia have hired local spin legend Muttiah Muralidaran as a consultant for the series, well aware of Sri Lanka's reputation for producing turning pitches.
Smith said that cracks had already appeared on the Pallekele strip which should also benefit Sri Lanka's premier spinner Rangana Herath.
"The wicket will take spin for sure here. Not sure about the first innings, but it looks very dry and lots of cracks on it. It certainly will help spin bowlers," Smith added.
"They (Sri Lanka) have some quality spinners in their rank led by Rangana Herath. He has done really well in these conditions. The batters need to have some good plans against him at what he is going to bring at us."
Smith confirmed that vice-captain David Warner will play after being sidelined for six weeks with a broken left index finger.
Before training, Smith was presented with the International Cricket Council Test Championship mace and one million dollars in prize money after his team finished at the top of the ICC rankings by the April cut-off.
"It was great honour to accept the Test mace as we are the number one team at this stage. Lot of hard work ahead of us," he said.
"We are going to be hunted down as we are number one and we need to work hard and stay on top."
Sri Lankan captain Angelo Mathews acknowledged that his new-look side would have to be at the top of their game if they were to cause an upset.
"It's our home conditions but, as I always say, we have to play our best cricket to win against the number one team in the world," said Mathews.
"They've performed in and out of Australia. They are a very consistent team and a strong unit."
Although Australia have a clear lead over their main challengers, India, England and Pakistan could all theoretically topple them from the top spot if Smith's team lose against Sri Lanka and other results go against them.