Anticipation high for England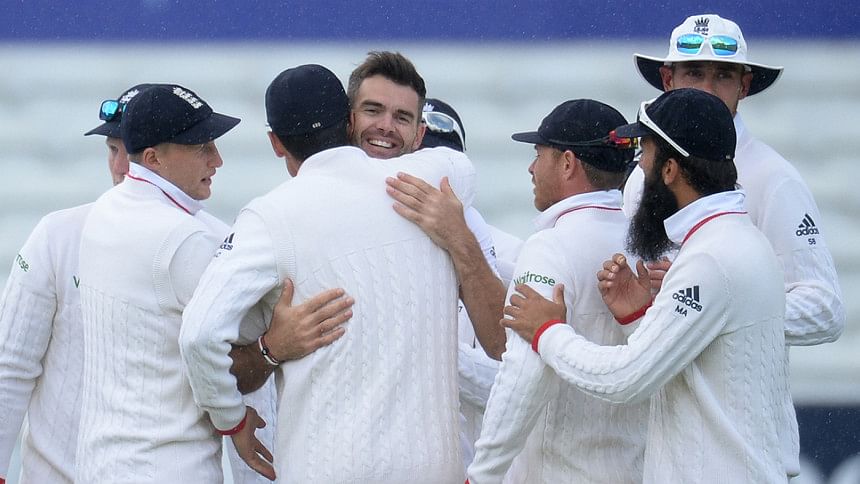 The Tigers are going through gruelling training sessions. The foreign coaching staff was a bit late in joining, but the camp is now in full swing and the air heavy with anticipation for international cricket -- the much-loved game in the country -- after a long break. The Tigers were especially eager to return to Test cricket. The players expressed their desires and hopes surrounding the coming home series. The England cricket team, who are scheduled to land in Dhaka on September 30 for two Tests and three ODIs, cannot arrive soon enough.
In these circumstances, England and Wales Cricket Board's (ECB's) security delegation comprising its security advisor Reg Dickason, Professional Cricketers Association (PCA) chief executive David Leatherdale and ECB's director of cricket operations John Carr is expected to arrive in Dhaka today. Normally, the visit of a security team before a tour is routine but it has gained special significance following the terror attack in Dhaka on July 1.
The Bangladesh Cricket Board (BCB) is however upbeat as they believe terrorism is now a global problem and sports cannot stop for it. They were hopeful because ECB sent England's Under-19 team to participate in the ICC Under-19 World Cup in January this year in Bangladesh after Australia had withdrawn their youth side on the heels of postponing their senior team's tour scheduled for October 2015 due to security concerns.
Bangladesh hosted the ICC Under-19 World Cup in different venues across the country without any trouble.
"We have been in constant communication with the ECB for the past few months. During the three-day visit the delegation's meeting with the British and Australian High Commissions, the home minister and the security agencies will be of importance," said BCB director and media committee chairman Jalal Yunus yesterday.
"If they want to meet any other top officials of the government, we will get them the appointment," continued Yunus, adding: "Terrorism is not an issue in Bangladesh only but in many parts of the world like London, Paris or India. Sports cannot stop for it."
Referring to the successful hosting of global events as well as bilateral tours, Yunus said: "We had arranged big tournaments without any trouble and bilateral series. England also sent their team to the last Under-19 World Cup, so we believe and hope they will take note of that. If Bangladesh has managed to provide proper security to so many teams during global events including Under-19 World Cup, they should realise that it should be much easier to take care of a single team."
The first two ODIs will take place at the Sher-e-Bangla National Stadium in Mirpur on October 7 and October 9 and after that the teams will travel to Chittagong to play the third ODI on October 12 at the Zahur Ahmed Chowdhury Stadium, where the first Test will start from October 20. The teams then return to Dhaka to play the second and final Test at Mirpur from October 28.