Brendon McCullum to retire from int'l cricket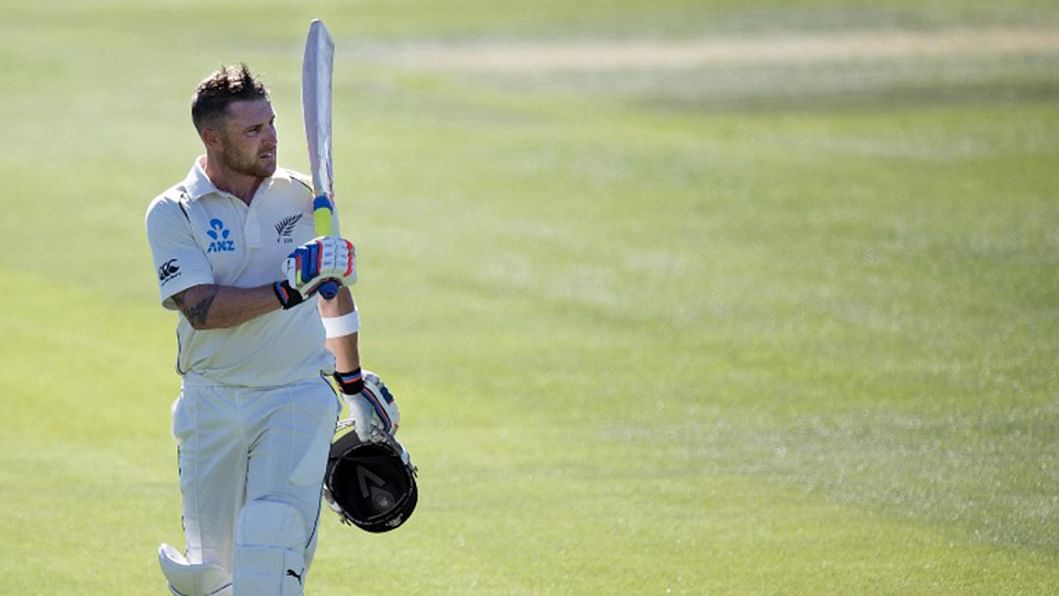 -Brendon McCullum will retire from all forms of international cricket at the end of the home series against Australia
-McCullum will not play the World T20 in March in India, where Kane Williamson will captain the New Zealand team
-Brendon was credited with formulating New Zealand's highly aggressive brand of cricket, which has brought them much success, especially at home
-With the victory against Sri Lanka in Hamilton on Monday, McCullum's New Zealand equalled the team's longest undefeated home streak, of 13 Tests
-McCullum's current 11 victories from 29 matches also makes his win percentage the highest of any New Zealand captain
-In 2014, he became New Zealand's first triple-centurion, against India in Wellington
-He was also the first New Zealand batsman to breach 1000 runs in a calendar year in 2014
-McCullum is currently the joint-record holder for most Test sixes alongside Adam Gilchrist
New Zealand captain Brendon McCullum will retire from all forms of international cricket at the end of the home series against Australia in February 2016. McCullum, 34, made the announcement in Christchurch a day after his team won the Test series against Sri Lanka 2-0.
McCullum will not play the World T20 in March in India, where Kane Williamson will captain the New Zealand team. He will play his 100th Test against Australia in Wellington from February 12 - the first player to play so many consecutive matches from debut - and retire after the second and final Test of that series, in Christchurch from February 20.
McCullum said he would have preferred to reveal his retirement after the series against Australia, but the impending announcement of New Zealand's World T20 squad had forced his hand.
"Ideally, I would have preferred to wait until after the Test in Christchurch to make this news public," he said today. "However, the schedule for naming the ICC World T20 squads means I couldn't have managed this without causing a lot of confusion and speculation - something I was keen to avoid. I've loved my opportunity to play for, and captain the Blackcaps, but all good things have to come to an end, and I'm just grateful for the wonderful experience of playing for my country.
"There's a time and place for reflection and that's at the end of your career. For now, I'll be giving all my attention to helping the team focus on what's coming up over the next few weeks - and making sure we're in the best possible shape for what's going to be a very challenging summer."
McCullum had stepped into the New Zealand captaincy amid much controversy over the sacking of previous captain Ross Taylor, and his first Test series as captain, in 2013, was disastrous. That series featured an innings of 45 all out for New Zealand in Cape Town, and brought the team two innings defeats.
But New Zealand made significant strides under McCullum in the years since. In particular, he was credited with formulating New Zealand's highly aggressive brand of cricket, which has brought them much success, especially at home. With the victory against Sri Lanka in Hamilton on Monday, McCullum's New Zealand equalled the team's longest undefeated home streak, of 13 Tests. McCullum's current 11 victories from 29 matches also makes his win percentage the highest of any New Zealand captain, marginally better than that of Geoff Howarth, whose team had 11 wins from 30 games.
McCullum's captaincy also saw the blossoming of several New Zealand players. Trent Boult and Tim Southee have become one of the most feared new-ball pairs in the world during the past three years, while 25-year old batsman Kane Williamson has become the top-ranked Test batsman. New Zealand also played in their first World Cup final in March, under McCullum.
As a batsman, McCullum had been a high-impact, aggressive player for much of his career, batting largely in the middle order in Tests, and as an opener in the shorter formats.
Recent years have seen improvements in his defensive game. In 2014, he became New Zealand's first triple-centurion, against India in Wellington. He was also the first New Zealand batsman to breach 1000 runs in a calendar year in 2014, having also hit a double-century against Pakistan, and 195 against Sri Lanka that year. McCullum is currently the joint-record holder for most Test sixes alongside Adam Gilchrist. He had hit his 100th six in the recent Test in Dunedin, and later said: "It's the only record I care about."
Having been designated wicketkeeper for 52 of his 99 Tests, McCullum also has 194 Test catches and 11 stumpings to his name.